Latest News
Published: 7 July, 2020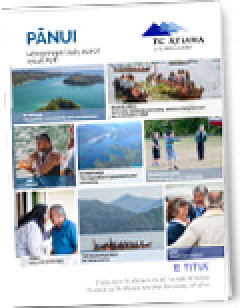 Published: 15 June, 2020
Agency services Nov 2019 - (494 KB Adobe Acrobat PDF file) »
Published: 28 May, 2020
Te Uru Rākau is very pleased to announce that applications for Ngā Karahipi Uru Rākau – Forestry Scholarships open on 1 June 2020, for study beginning in the 2021 academic year.
Eight scholarships are available encouraging Māori and women to study the following degrees at University of Canterbury:
Bachelor of Forestry Science or
Bachelor of Engineering (Hons) with a major in Forest Engineering
These scholarships allow Māori and women to study and start careers in the forestry sector, making New Zealand's forestry workforce more diverse.
To promote the scholarships via the following:
10-15 brochures on front desk at your regional office
Any additional brochures as required by regional staff etc. who are regularly in touch with potential applicants via iwi etc. (digital and/or hard copy).
Contact Hayley for further information
Please don't hesitate to contact me via email or phone (027 247 6881) if you have any questions or require more information.