Latest News
Published: 20 June, 2022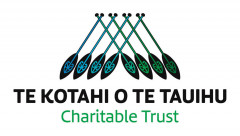 Could you be our next admin superstar?
Te Kotahi o Te Tauihu Trust is calling for applications for our Āpihi Whakahaere Mahi - Administrator role.
This can be based anywhere in the rohe and is a fulltime position reporting to the Pouwhakahaere Rauemi.
For a full job description, see below.
2022/Administration-Officer-June-2022.pdf
To apply, email your CV and cover letter to:
Dr Lorraine Eade, Pouwhakahaere Rauemi
Lorraine.Eade@kotahitehoe.org.nz
Applications close at 5pm, Thursday, July 7, 2022
Published: 16 June, 2022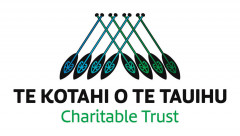 The purpose of this position is to assist whānau independence through meaningful employment. This may also include training opportunities and the development of career pathways to employment.
The two key components of supporting whānau into jobs is the individual/whānau, and employers. Iwi brokers are the bridge between these two components.
Applications close: Friday, July 8, 2022.
Cover letter and cv to be emailed to Lorraine.Eade@kotahitehoe.org.nz
For more information about this exciting opportunity please refer to the following Position Description.
Iwi Brokers Position Description June 2022 - (181 KB Adobe Acrobat PDF file) »
Published: 9 June, 2022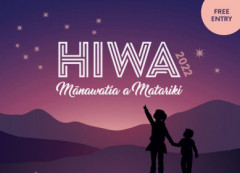 Te Kotahi o Te Tauihu Trust and Māori health providers from across the rohe are coming together to celebrate Matariki this month, hosting three family-friendly events across Te Tauihu (the top of the South Island).

The events, named Hiwa, will be held in Motueka on June 19, Wairau on June 23 and Whakatū on June 25.

Dr Lorraine Eade, Pouwhakahaere Rauemi at Te Kotahi o Te Tauihu Trust, said after a tough couple of years it was hoped the events would provide some fun for families across the rohe while also maintaining an important focus on hauora, or health.

"All of us have been under pressure in some way or another since the start of the pandemic and we're in a state of overload. This is about taking a lighter approach, providing some fun while also offering opportunities for whānau to be connected to the right support to achieve their goals in the coming year."

Hiwa takes its name from the youngest whetū in the Matariki cluster, Hiwa-i-te-rangi, which is connected to the promise of a prosperous season. 'Hiwa' means 'vigorous of growth' and 'I te rangi' means 'in the sky'.

"Hiwa-i-te-rangi helps us recognise our hopes for the new year and encourages us to hold on to our goals and actively seek out opportunities to see them realised," says Eade.
"These events are about looking forward, having the opportunity, and of course, simply coming together."

Māori health providers, including Te Piki Oranga and Nelson Marlborough Health's Te Waka Hauora team will be there on the day, alongside Māori businesses, kai stalls, local performers, kapa haka groups and others working to support whānau.

"We have lots of fun stuff lined up for the tamariki – superheroes, Disney Princesses, games, bouncy castles. There's also live entertainment and plenty of kai.

"And for those who are time-poor, it will also be a great chance to get that check-up or flu vaccine you have been meaning to get done."


Tell your whānau, bring the kids – Hei reira!
Click here for more information »
Published: 1 June, 2022

Applications are now open for Ngā Karahipi Uru Rākau (Forestry Scholarships) for study in 2023, giving young people a foot in the door to a career into one of New Zealand's biggest primary sectors.
There are 9 scholarships available, to those studying the Bachelor of Forestry Science or the Bachelor of Engineering (Hons) in Forest Engineering through University of Canterbury, as well as the Diploma in Forest Management through Toi Ohomai.
"Forestry and wood processing is New Zealand's third largest primary sector by export value and needs more qualified and skilled people joining its workforce," says Marion Schrama, manager skills, training and workplace safety, Te Uru Rākau – New Zealand Forest Service.
"It is an exciting time to be studying and working in the sector, which is undergoing transformation, playing a leading role in our climate change response, driving economic growth and building environmental sustainability."
Te Uru Rākau – New Zealand Forest Service established the scholarship programme in 2018 to support people into higher-level study, and in particular to provide pathways for those who identify as female and/or Māori, who remain underrepresented in the forestry and wood processing sector.
"I was very excited to receive the Scholarship and get into study," says Phoebe Naske from Gisborne, a scholarship recipient and first year forestry science student this year.
"The money is a huge help and I value the opportunity to also do paid summer internships in the forestry industry, where I can build my knowledge and make great contacts for the future."
Marion Schrama says the scholarships provide more opportunities for people to study and pursue a wide range of careers, and to ensure the forestry and wood processing sector is diverse and reflective of our local communities and regions.
"The knowledge people gain by studying forestry will help New Zealand grow our knowledge and skills base across forestry and wood processing, particularly in forestry science, forestry management, and forest engineering.
"Creating study and career opportunities and pathways also enables the sector and Te Uru Rākau – New Zealand Forest Service to continue driving advancements in science, technology, and transformation.
"Te Uru Rākau – New Zealand Forest Service is proud to be offering the scholarships, as an investment in the future of our people, the forestry and wood processing sector, and our country's long-term environmental prosperity and response to the challenges of climate change," says Marion Schrama.
Applications for the 2023 scholarships opened 1 June 2022, and close 15 August 2022 for the Degree Scholarships and 16 December for the Diploma Scholarship.
For more information about Ngā Karahipi Uru Rākau (Forestry Scholarships), visit the Forestry Scholarships page, email mpiforestryscholarships@mpi.govt.nz, or phone 0800 00 83 33.