Latest News
Published: 14 April, 2021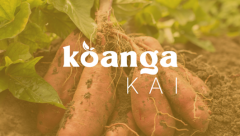 Te Pūtahitanga o Te Waipounamu is excited to announce the development of Kōanga Kai, a new fund that will support whānau to build healthy and sustainable food production practices, influenced by the traditions and mātauranga of our tūpuna. It provides physical resources and coaching so that whānau can create gardens in their homes and communities, and engage in planting, hunting, gathering, foraging, producing, preserving and preparing kai.
Kōanga Kai is about self-determination and sustainability – kai production that puts whānau in charge of creating healthy lifestyles, and that is environmentally and economically sustainable.
It doesn't matter if you are a maara kai beginner, expert, or somewhere in between. Kōanga Kai has opportunities for whānau who are just starting out, right through to whānau who want to take their maara to the next level.
Expressions of Interest - Vendors and Providers
At this stage we are looking for the vendors and providers who will make it possible to deliver Kōanga Kai to whānau in time for spring planting. Expressions of interest are open now and close on Thursday 29 April 2021. We are seeking expressions of interest for the following roles:
Whānau initiatives or providers – organisations that can provide both maara kai establishment packs and kaimaara expertise.
Vendors – are those who can supply physical maara kai establishment packs to whānau. These will be required for all skill levels and spaces, with maara kai packs designated for beginner, intermediate and advanced levels.
Kaimaara – experts in maara mātauranga. This role will coach, mentor and support whānau to establish maara kai in their homes and communities, drawing on mātauranga Māori, tikanga and te ao Māori to re-energise whānau kai production.
Whānau applications
We will be opening applications for Kōanga Kai on 1 June 2021. Please spread the word about Kōanga Kai and encourage whānau to take part. We are happy to work with marae, papatipu rūnanga and other organisations to organise the supply of bulk orders of Kōanga Kai materials for distribution to whānau in your communities.
If you have any questions about Kōanga Kai, email us on koangakai@teputahitanga.org or call 0800 187 689.
Published: 3 December, 2020
Kia ora koutou,

As part of Moana New Zealand's ambitions to develop its Kai Ora (Ready to Eat) business - both domestically and internationally - an exciting opportunity exists to join our team. 

Our newly created International Business Development Manager position has been established to accelerate growth as part of our strategy. Applications are now open via our website and close 12:00pm, 4 December 2020.

Our recruitment campaign has launched across traditional and digital platforms to publicise the opportunity and to encourage engagement from best-in-class talent.

We welcome your support in communicating this strategic senior role to your whānau, hapu and Iwi.
 
The position is advertised in English and Te Reo. A promotional video produced to showcase the opportunity for homegrown talent - or a suitable applicant looking to return to the safe shores of Aotearoa - is well worth a watch.

Many thanks for sharing this opportunity.

Please let us know if you have any questions.

Ngā mihi,
Dean Pennell
GM Sales & Innovation
Moana New Zealand
Published: 12 November, 2020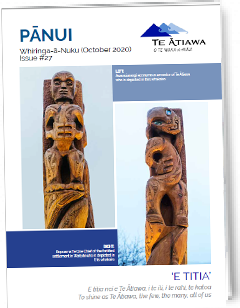 Published: 4 November, 2020

Heritage New Zealand
Pouarahi / Māori Heritage Advisor based in Central Region(HNZPT)
Applications close on 12 November 2020
Pouārahi Māori Built Heritage / Pouārahi Tautiaki Taonga
This is a full-time position based in Wellington.
Applications close on 12 November 2020 (note this position is being re-advertised).
Applications for these positions close on Sunday 15 November 2020
For further information please refer to our website: