Published: 31 August, 2023
Welcome Tina!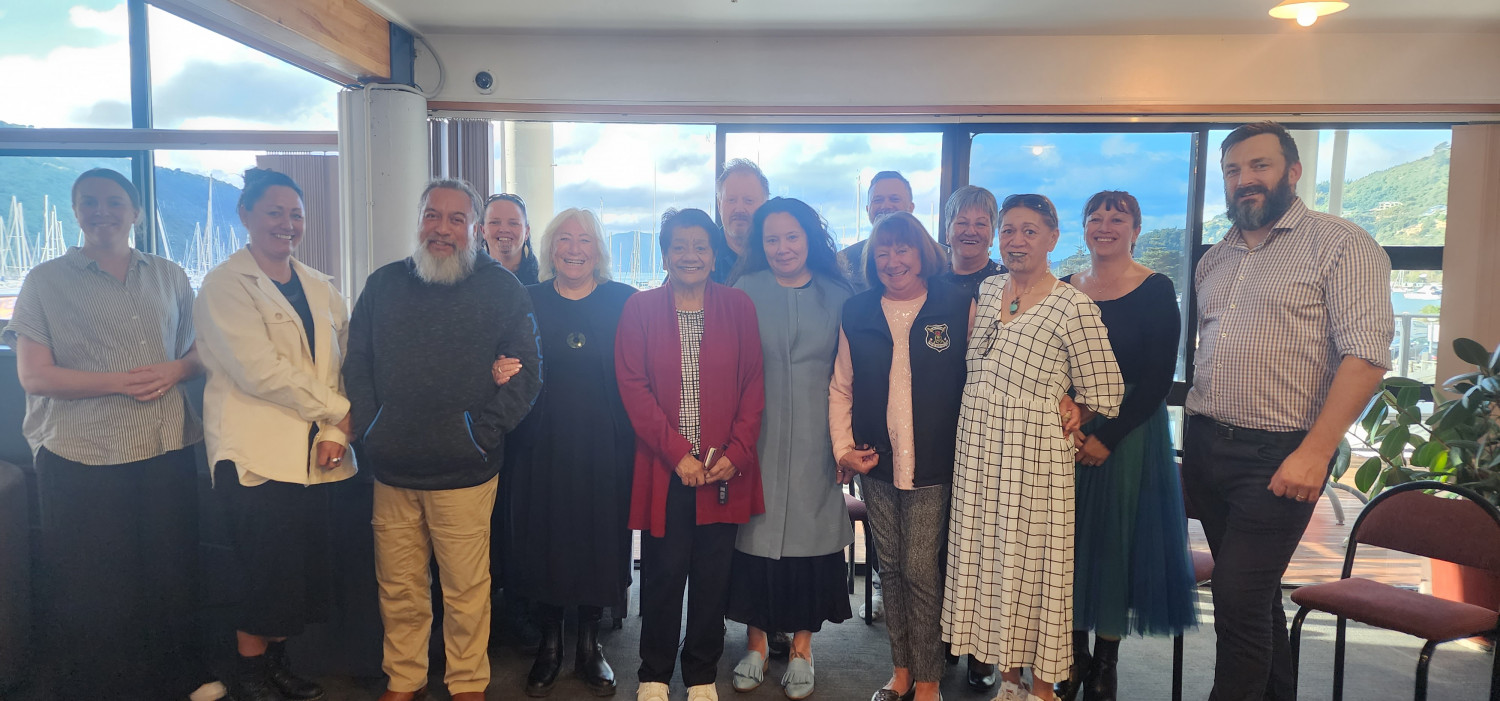 We welcomed Tina Woodgate, pictured at the front in blue, to the office team in Waikawa earlier this month.
Tina is our new Pou Hāpai Ō - Operations Manager, which is a newly created role. We are stoked to have Tina on board and back in the rohe. Tina moved home from Ōtautahi, where she had been working as executive assistant at Te Pūtahitanga o Te Waipounamu. She will be based at the Waikawa office. Click here [insert link to web pānui] to hear from Tina.
Over to you Tina ….
Ko Arapaoa te moutere tapu
Ko Piripiri te maunga
Ko Waitohi te awa
Ko Tokomaru to waka
Ko Te Ātiawa to iwi
Ko Waikawa te marae
Ko Tina Woodgate toku ingoa
I am so very grateful for the opportunity to move home and the exciting times we are facing as we stand together as Te Ātiawa and create space to make a positive contributions to the development of our people while preserving who we are. Supporting whānau to achieve our collective aspirations to make a difference is very close to my heart.
Thank you whānau and Te Ātiawa for your support and the opportunity you have provided for me to serve our people.
---