Published: 20 September, 2023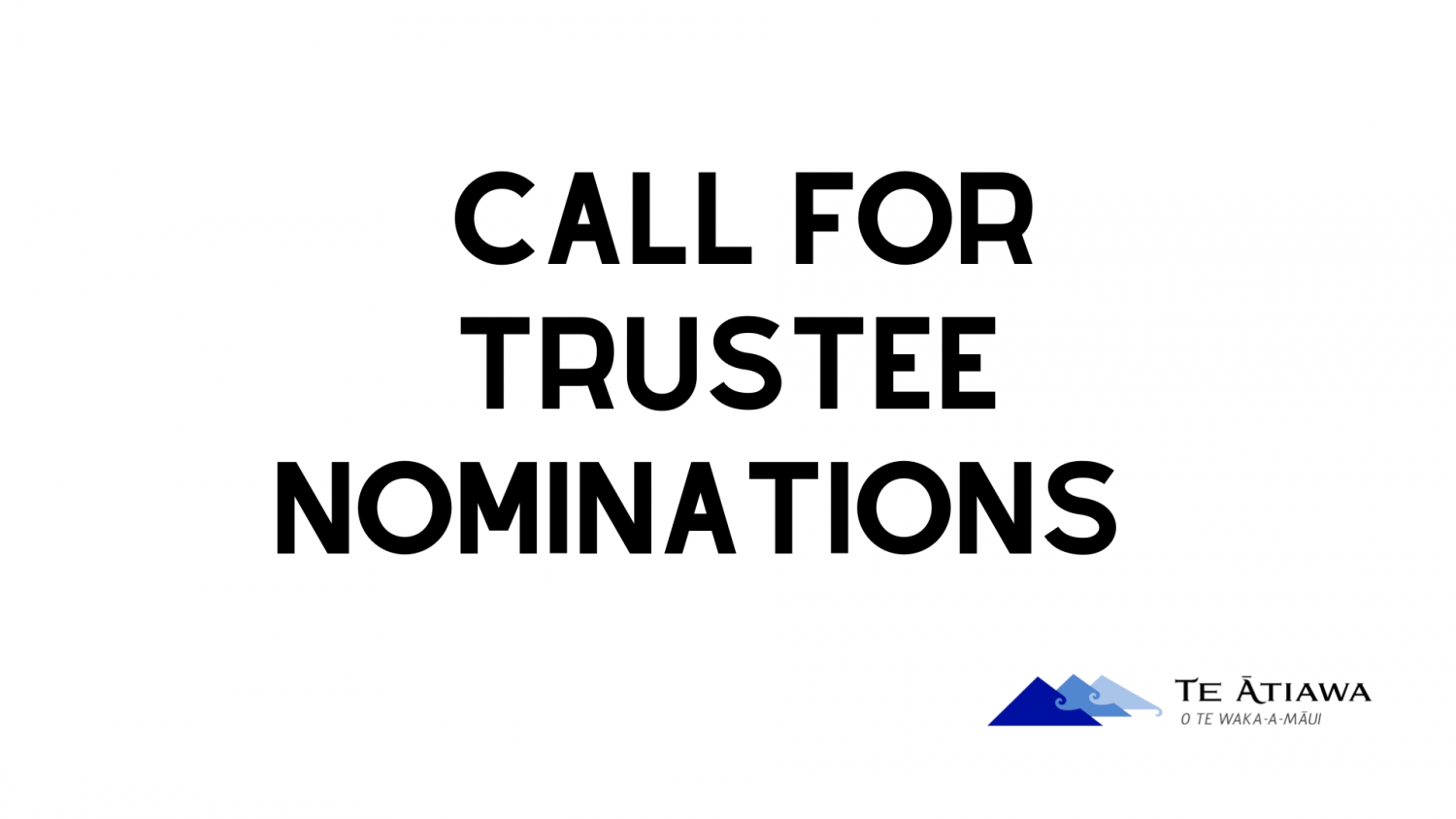 Trustee nominations open now!
Kia ora tātou
Nominations for this year's trustee election for Te Ātiawa o te Waka-a-Māui Trust are now open!
This year, four trustees will come to the end of their terms, meaning there will be four board positions to fill.
Nominations must be made on the official nomination form which can be obtained by phoning the election helpline 0800 666 928 or
emailing nominations@electionz.com. Nominations close at midday on Wednesday, October 4, 2023.
In the event that more nominations are received than are required, an election will be held amongst registered adult members of the Trust by postal and online voting and by ballot box at the AGM
Things to know:
Terms are for three years.
Candidates must be adult registered members of Te Ātiawa o Te Waka-a-Māui and each nomination must be endorsed by an adult registered member of Te Ātiawa o Te Waka-a-Māui.
Each candidate is required to submit a short pepeha of up to 80 words and a candidate profile of up to 250 words and a recent (less than 1 year) photo of themselves only.
Nominees must have the skills required to perform the minimum requirements for Trustees as set out in the Nomination Form.
The nominee must have lived in Te Tau Ihu for at least six (6) months prior to the nomination being made.
In general, meetings are held monthly, with the exception of Christmas break and unplanned events such as tangihanga, which take precedence.
The nomination form includes an application form for a criminal check report to be processed via the Ministry of Justice.
---