Published: 29 August, 2023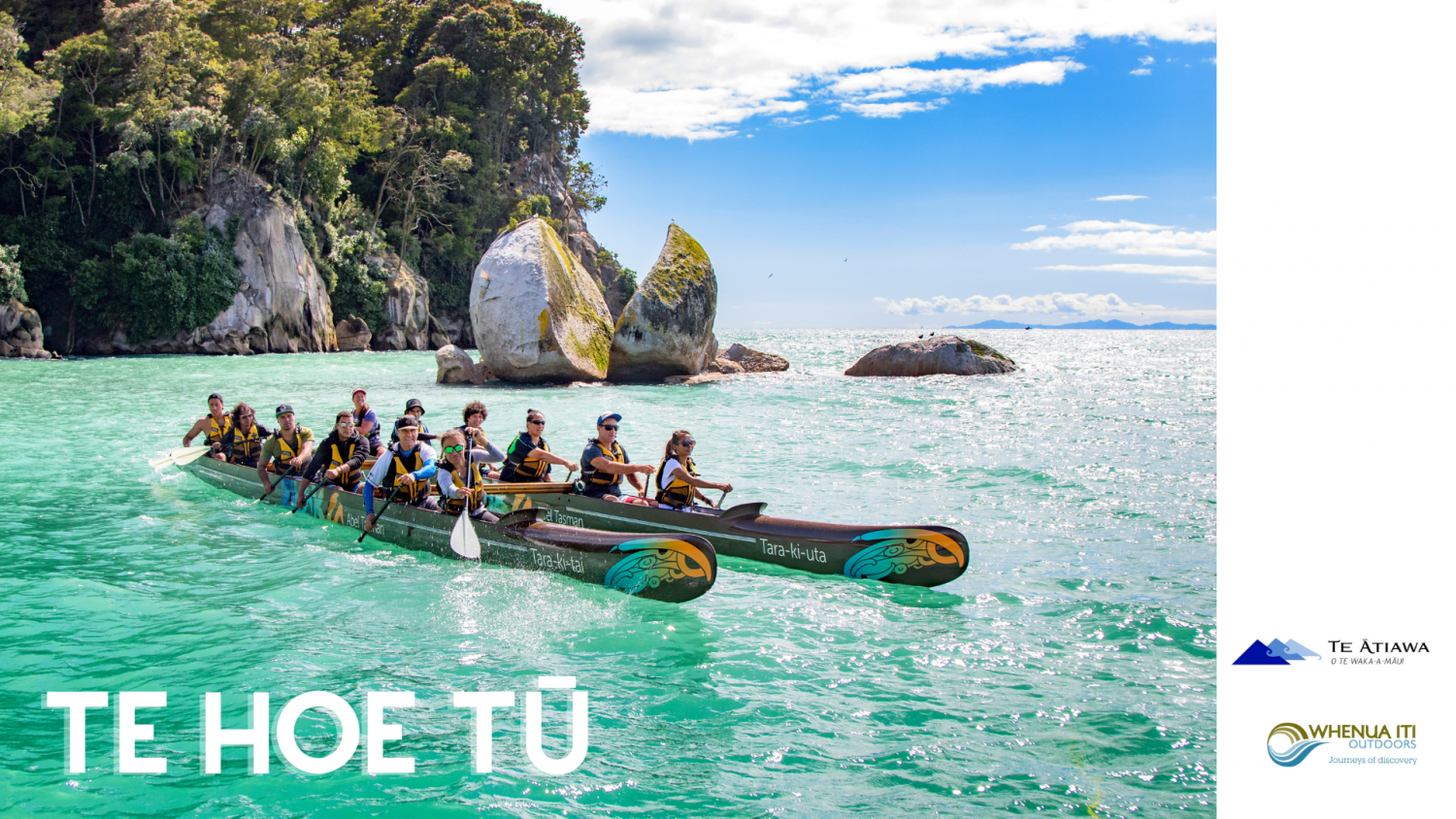 Rēhita mai: Te Hoe Tū
Rangatahi mā, whānau mā, exciting news!
Te Ātiawa o Te Waka-a-Māui Trust has partnered with Whenua Iti Outdoors to develop a waka wānanga series to grow leadership skills within the iwi and provide rangatahi with an opportunity to develop their connection to the whenua and to each other.
The first Te Hoe Tū wānanga will be held at Kaiteriteri from Saturday, September 23 to Tuesday, September 26, 2023 (the first weekend of the school holidays) and registrations are now open!
Te Hoe Tū
The wānanga will cover the unique whakapapa and history of Te Ātiawa of te Waka-a-Māui; our places, our people, our taonga and there will also be plenty of time on the water! It's all about reconnecting to the whenua, to the moana, building self-confidence, cultural connection and belonging.
The name gifted to this series, Te Hoe Tū, speaks to our aspirations as an iwi. 'Tū' focuses on the idea of standing proud and the hoe serves as a symbol of identity - the programme also focuses heavily on Tangaroa and our connection to the moana.
How to enrol
All registered members aged 14 to 17 are invited to register for this free wānanga. All you need to do is fill in this online enrolment form and we'll be in touch. Too easy!
If you have tamariki that are a bit younger but have a cousin or older sibling who would also like to attend, fill in the form anyway and our admins will do their best to accommodate.
Please note that rangatahi will depart from Whenua Iti Outdoors in Lower Moutere and, depending on demand, there will be transport from Whakatū. If you are living outside of the rohe, transport costs will be considered – email office@teatiawatrust.co.nz to find out more.
Spaces are limited e te whānau. Rēhita mai!
Registrations close at 8pm on Sunday, September 10.
About Whenua Iti Outdoors
Whenua Iti Outdoors is a leading provider of outdoors-based experiential education in Aotearoa, operating for 35 years from their base near Motueka. Their programmes weave together cultural, environmental and adventurous learning to boost personal growth and development.
---