Board of Trustees
---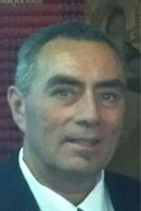 Billy Reeves
Occupation : Carpenter.    
Interests : Diving, Te Reo Māori, Golf, Waikawa Marae, Diving for local hui & tangihanga.  
I was born and have lived most of my life here in Waikawa.  My parents are Bill and Lily Reeves. I am married to Dawn McLaren and have three sons and four mokopuna.  I am a qualified carpenter and in the past have run my own business quite successfully.
In the past four years I have been studying Te Reo Māori with the aim of speaking on Waikawa Marae and representing our Marae at hui.  I am now in a place in my life where I feel I can contribute to my Iwi. I have a passion for all 'things' Māori, and have a desire for my Iwi to succeed at all levels.
---