Kia Hiwa Ra
The Trust Office is now open under COVID-19 Status Level 1. Kindly practice safe distancing and sanitising requirements if you should visit. In the meantime please continue to review this website for updates from the Ministry of Health COVID-19 Updates. Click here »
The Trust Office is now open under COVID-19 Status Level 1. Kindly practice safe distancing and sanitising requirements if you should visit. In the meantime please continue to review this website for updates from the Ministry of Health COVID-19 Updates
Click here »
Noticeboard
Posted on 24 April, 2020
* Archived - This notice has expired and is published for archival purposes only.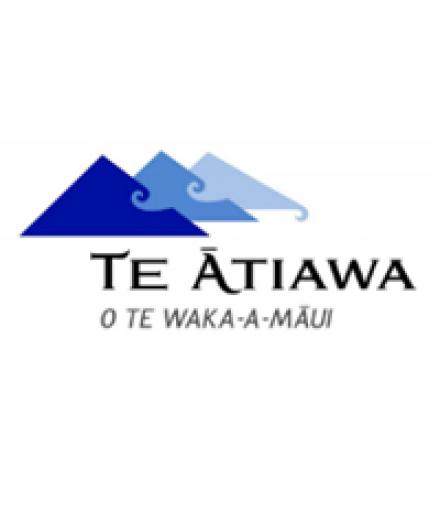 MOVING TO ALERT LEVEL 3 STATUS – WHAT DOES IT MEAN & WHAT IS IT THAT YOUR TRUST IS DOING?
ON ANZAC DAY 2020, REMEMBER THE MEN FROM THE 28TH Māori BATTALION.
ARE YOU IN NEED OF ASSISTANCE OR HELP?
DON'T BE EMBARASSED OR AFRAID TO ASK.
AND IF YOU DO NEED HELP PLEASE DON'T WAIT TO BE CONTACTED, CALL YOUR TRUST.
THERE ARE STILL A LOT OF MEMBERS THAT NEED TO UPDATE THEIR CONTACT DETAILS OTHERWISE IT IS IMPOSSIBLE TO GET IN TOUCH WITH THEM.
Kia ora koutou katoa
"Every year a special day is set aside for New Zealanders to honour and commemorate those men and women who left our shores to answer the call to safeguard and maintain the freedom and safety we as a nation enjoy."
This year the chance to honour and revere these remarkable New Zealanders will still happen, but in a different way.
The 28th Māori Battalion are a true kaingākau to all Māori, by way of what they did, the sacrifices they made, and the courage they displayed.
Please take some time to view the two YouTube videos on the Website.
28th Māori Battalion March to Victory –Between 1941 and 1945 the Māori Battalion forged an outstanding reputation on the battlefields of Greece, Crete, North Africa and Italy. This is a fascinating story of spirit and adventure, courage and camaraderie, victory and tragedy. CLICK HERE>
Māori Battalion Returns - On 23 January 1946 the 28th (Maori) Battalion arrived in Wellington, after returning from service during World War Two. CLICK HERE>
The Government has advised that next Tuesday the country will move down to Level 3 Status. What will that mean for the Trust?
The Office will remain closed as it is not able to have visitors on site, but the Operations team will continue with the day to day running of the Trust albeit in most cases, remotely. Staff will continue with the Manaaki mahi they have been providing since lockdown.
During this crisis, your Operations team have worked tirelessly to ensure all our Pou are looked after. In addition to their normal work – some of which was suspended/delayed, staff time was allocated to launch a whānau assistance programme across Australia and New Zealand.
Some 100 hours of staff time has been allocated weekly to a Phone Tree which, in the first place, was to make contact with our 671 Kaumatua to engage with them, to check on their wellbeing, to assist with their needs, to follow up on requests, to ensure the Trust has the Kaumatua's current contact details and to assist with completing the Manaaki20 questionnaire.
BY THE WAY, DID YOU KNOW……you may have filled out the Manaaki20 questionnaire previously. However if you need further help then idea is, to contact them again. Filling out the Survey or calling the Call Centre does not have to be a once off. Manaaki20 Call Centre (0508 626 2254).
Your Trust has offered assistance to members in need of help, when advised and where needed. It is the expectation that needs will increase as time passes. However, the Trust is mindful that we do not wish to follow a 'feel good' approach by simply distributing resources randomly, but to target when/where a need is identified.
Disappointingly, we have come in for significant criticism from a few whānau for this approach, but the Trust believes a structured/well thought out approach suitable for the long haul is most appropriate.
Significant resources and assistance have been deployed to members in need. These members have been provided with the likes of:
 Food Vouchers
 Kai and Fresh Produce
 Emergency Housing
 Meds deliveries
 Firewood
 Petrol Vouchers
 Phone Vouchers
 Hygiene Packs
The Trust is continuing to work closely with other associated agencies to ensure help gets to our members, and to communicate to as many of our members as we can.
You can help us! It is vital that you update your contact details; and or those of your whānau members if they are not able to do so themself.
Remember, when you are speaking to your whānau and friends, ask them if they have updated their details with the Trust.
Suggest that they either phone the office on 0800 284 292 or 03 573 5170 (Overseas Members ring +64 3 573 5170) or update their records on line. CLICK HERE>
It cannot be stressed strongly enough to our members, whether they are in the Kaumātua category or not, if you NEED assistance, or help from your Trust, you are encouraged to contact the Trust.
Remember, if we don't know that you are in need of help, then we cannot assist you or your whānau, during this very dire situation that our members, the country, and the world finds itself in.
MEANWHILE HERE IS SOME SHARED INFORMATION THAT HAS COME THROUGH ON KEY MESSAGES AROUND THE DOWNGRADE TO ALERT LEVEL 3 -
THIS INFORMATION COMES VIA ONE OF OUR ASSOCIATE PARTNERS - MARLBOROUGH MĀORI WELFARE RECOVERY TEAM (MMWRT)
The Government has announced New Zealand will move out of Alert Level 4 lockdown at 11.59pm on Monday 27 April. We are still in Alert Level 4 until then.
We will hold at Alert Level 3 for 2 weeks, before Cabinet reviews how we are tracking and makes further decisions on 11 May.
The Government's decision today allows many businesses to get going again, and for many people to go back to work.
Schools will be able to open soon after we move into Alert Level 3.
At Alert Level 3 we will need to be even more vigilant. All of us will need to unite against COVID-19 by sticking to the rules. 
Personal movement
Limiting our interactions with others is our best defence against COVID-19. Under Alert Level 3 we must continue to stay in our household bubbles whenever we are not at work, school, buying the groceries or exercising.
People must stay within their immediate household bubble, but can expand this to reconnect with close family / whānau, or bring in caregivers, or support isolated people. It's important to protect your bubble once it's been extended. Keep your bubble exclusive and only include people where it will keep you and them safe and well. If anyone within your bubble feels unwell, they self-isolate from everyone else within your bubble.
Travelling around New Zealand
If you were in the wrong place when the restrictions came into place, and need to get home, you can now move throughout New Zealand to do so. There are some restrictions if you do travel.
Restrictions for travelling during Alert Level 3
New Zealand citizens from the Cook Islands, Niue or Tokelau can travel domestically within New Zealand in order to connect to flights home.
Examples to help explain these measures
If a relative or loved one lives locally, and is currently alone you can extend your bubble to include them. If you are returning to work and need to establish child care or other care arrangements for those already in your bubble, a care provider can join your bubble.
What is a bubble?
A bubble is your household – the people you live with. Under Alert Level 3, you can slightly extend your bubble. For example, you can bring in a caregiver you might need, or children who might be in shared care. Or, if you are living alone, or a couple who wants the company of another one or two people. These people do not need to live in the same household, but must be local. Always keep your bubble exclusive, and keep it small.
What if my bubble isn't safe?
If the situation in your bubble is unsafe or life-threatening you can leave your bubble immediately, and seek help from a neighbour or friend. Once there you can reach out to the Police, or Women's Refuge. If you are in this situation or concerned for someone else, find out about the support available for family or sexual violence.
Recreation
We know that exercise and recreation is an important part of maintaining our health and wellbeing. However, this also presents a very high risk of transmission if we come into contact with others, use or touch common equipment or surfaces, or need rescuing or medical care.
The most important principle here is to stay safe (so that you do not need rescuing or medical care), and to stay physically distant from people outside of your bubble.
You can do activities that are local, which you can do safely, and which do not involve interacting with other people, or equipment touched by other people. You should go to your nearest beach or park, not your favourite one. Staying overnight at a bach or holiday home is not permitted.
If you are an experienced surfer, you can go to your local break. If you're not experienced, don't surf. If you want to go fishing you can do so from a wharf or the shore, but don't cast off the rocks or fish from a boat (boating is not allowed). Tramping is ok for day walks on easy trails, same for mountain biking if you are experienced and know the trail. Please be aware of maintaining two metres distance from other people.
Do not use any common equipment touched by people from outside your bubble.
Now is not the time to take up new activities, or expose yourself or your bubble to any risk. Use your common sense – stay local, stay safe.
How far can I drive to do a recreation activity?
You should drive as short a distance as you can, and still do the activity. You must stay local.
Your nearest recreational area could mean travelling to a neighbouring region if you live on a regional boundary, as long as this is still local and a close distance to your home. Travel to your nearest park or beach, not your favourite one.
What sort of activities can I do?
You can do low-risk recreation activities in your local area – for example to go for a walk or a run.
You can go for a swim at the beach, a day walk, or fishing from a wharf.
Boating, yachting and any team sports or training are not allowed. We are developing guidance for hunting.
Who can I do recreation with?
You can do recreational activities by yourself or with people from your extended bubble.
Education
Under Alert Level 3 it will be safe for Early Learning / Education Centres and schools to open for children up to and including year 10, with appropriate public health measures in place. All young people in years 11-13 will continue to learn at home.
Where possible, students should remain at home connected to distance learning. Where parents or caregivers need to, they can send their children to school. Schools will be a safe place for children to go to learn if their parents need to return to work, or the children cannot learn at a distance. Children who are able to, should remain home and learn via distance.
Schools and Early Learning / Education Centres will contact parents as they work through their plans for re-opening.
Home based early learning services can resume up to the maximum number of licensed children of 4 including the educators own children, provided public health requirements are met.
Play centres and play groups will be closed.
Personal Protective Equipment (PPE) like gloves and masks are not necessary for a school environment. Children, young people and staff who are at greater risk are encouraged to stay at home. Any child, young person or staff member who is sick should remain at home.
It will take at least a week for Schools and Early Learning Services to get ready to open after we go to Alert Level 3.
Most tertiary education will be through distance learning. Tertiary education facilities may open for limited activities involving small stable groups (up to 10 people who do not change). Campus research that can't be done off campus such as lab work, and practical hands on learning, such as trades courses, where the learning can happen in small groups with appropriate physical distancing. Courses where close contact is unavoidable will remain online only.
Examples to explain these measures
Schools will look different under Alert Level 3. There will be far fewer students on the grounds, and they will stay within their small groups. Some teachers will be teaching students at school, while others will providing distance learning.
Is it safe for my child to go to school?
Yes, it is safe for your child to go to school. The restrictions on the numbers of children are necessary due to the need for physical distancing, transport constraints, and limited resources. The limits also help reduce the risk.
Workers and businesses
Most, but not all businesses can start to open under Alert Level 3. They must take health measures to keep their workers safe.
Workers must work from home if they can
Workplaces must operate safely – maintain physical distance between workers, recording who is working together, limiting interaction between groups of workers, disinfecting surfaces, and maintaining high hygiene standards
Retail and hospitality businesses can only open for delivery and contactless pre-ordered pick up – customers cannot enter stores
Supermarkets, dairies and petrol stations can continue to allow customers into their stores, with the same restrictions and measures in place as Alert Level 4
Businesses cannot offer services which involve face-to-face contact or sustained close contact (e.g. hairdressing, massage, house cleaning, or door-to-door salespeople)
Other in home services can be delivered if it is safe to do so (like tradespeople for repairs or installations) – keep two metre separation from those in the house
Most workers will not require PPE to stay safe at work. Incorrectly used PPE can create more risk. Good hygiene measures like hand washing with soap and water, physical distancing, sneeze and cough etiquette, and wiping down surfaces is the best defence against COVID-19.
More information:
More detailed guidance for sectors will be made over the coming days.
Examples to help explain these measures
If you run a takeaway business, you can reopen it if you have pre-ordered contactless pick up, or can do home delivery.
A real estate agent can open, but people should work from home if they can. The agent can enter peoples homes, but not have customers in the office. You cannot run an open home. Construction businesses can start work again but strict hygiene measures must be put in place – and office staff who can work from home should do so.
Travel and transport
The primary aim of travel restrictions is to reduce the spread of COVID-19 in New Zealand by reducing contact between people, including by stopping or restricting some types of travel. This is the best way to fight COVID-19 and ultimately save lives in New Zealand. Travel is still restricted, and is only allowed for permitted movement in your local area ⁠— e.g. for going to work or school, shopping, or getting exercise.
Public transport
Public transport will still be available. You can use it to travel to work or school, but be aware there will be limited capacity. You should sit 2 metres away from other people on public transport.
Regional travel
Regional travel is allowed for permitted movement, with some exceptions. Regions are defined as the 16 Civil Defence Emergency Management Groups, for example Southland, Nelson Tasman, Bay of Plenty, or Northland.
Detailed information about travel and transport on the Ministry of Transport website
Other travel
Other travel should not be undertaken. The risk of transmitting the disease is too high. This is not a time to take a holiday, travel between regions to celebrate birthdays or travel from one side of a city to the other to go to a supermarket when there is a suitable one in your local area. While we are still at Alert Level 4, travel between regions to prepare a business to open under Alert Level 3 is not permitted.
Examples to explain these measures
If you need to go to work or school, you can make your usual commute, even if you cross a regional boundary to do so. You cannot travel to another region for recreation or work unless you are an essential worker travelling for work. You should not take a flight to another region unless you are an essential worker, travelling to do essential work.
Gatherings
Gatherings present a very high risk of transmitting COVID-19, and acceptable gatherings are very limited. Up to 10 people can gather for:
Funerals and tangihanga
Wedding ceremonies (not receptions).
Examples to help explain these measures
For those holding a wedding ceremony, the limit means there can only be the couple, the celebrant, a couple of witnesses and family. Most people will still need to attend through video conferencing. Those who do attend must keep themselves and others safe. Keep a list of those who attend, stay at least 2 meters apart and wash hands regularly.
Why is there a limit of ten people?
To maintain momentum in eliminating COVID-19 gatherings must be small. Keeping the limit low means the risk of community transmission stays low and our gains from Alert Level 4 aren't compromised.
Are schools, workplaces, supermarkets and public transport gatherings?
These places are not considered gatherings because they have appropriate public health measure in place.
At risk people
People at higher-risk of severe illness (older people, or those with underlying medical conditions) are encouraged to stay home where possible, and take additional precautions when leaving home, like avoiding supermarkets, or touching any surfaces. Do not interact with people from outside your bubble. Consider getting others to deliver your supermarket shop, or ordering online.
People at higher risk of severe illness from COVID-19 should take extra precautions. They should discuss with their employer whether they can work from home, or other ways to keep them safe while at work and travelling to work. If they decide to stay at home, and cannot work from home they should agree with their employer what their leave and pay arrangements will be.
If at risk people considering leaving their home should seek advice before doing so – for example from a friend, family member or medical professional.
Staying safe and well
At every alert level people should take measures to stay safe and well.
Regularly disinfect surfaces
Wash and dry your hands thoroughly and regularly
Don't touch your face
Stay home if you are sick
Get tested for COVID-19 if you have flu like symptoms – call your GP or Healthline
Continue to seek primary medical care.
While this Crisis continues, your Trust encourages you to visit the Te Atiawa website for updates.
Be assured your Trust is on standby to support you through these challenging times.
In the meantime, please take extra care of yourself, your whānau, your friends and neighbours and be kind to others, especially at this very trying time. We are not out of the woods yet.
Reduce Contact. Reduce Risk. Reduce Spread