Noticeboard
Posted on 13 April, 2021
Te Kaiaotanga o Te Reo
Posted on 30 March, 2021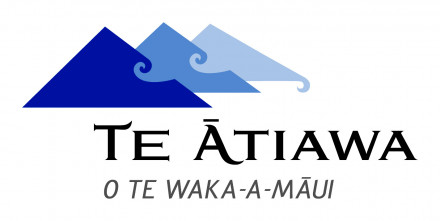 Reception hours will operate Monday to Friday from 9am to 3:30pm
Ngā mihi
Te Ātiawa o Te Waka-a-Māui Trust
Posted on 17 March, 2021
Vaccine rollout announced
The Aotearoa vaccine rollout plan sets out the order in which the COVID-19 vaccine will be administered across the motu.

The plan focuses first on protecting those most at risk from being exposed to COVID-19, reducing the risk of future community cases and lockdowns, and then protecting those most at risk of getting seriously ill if they get the virus.

The sequencing plan provides certainty to the over two million people who can expect to start being vaccinated during the initial stages of our roll-out over the next 3-4 months.

Our plan is to vaccinate Aotearoa in four broad groups, these are:

1. Our 50,000 border and MIQ workers, their household contacts and the people they live with. This started last month, and the vast bulk will be completed this month, with at least one dose administered.

2. Approximately 480,000 frontline workers and people living in high-risk settings. Starting with the 57,000 healthcare workers on community frontlines, and then moving through to healthcare workers protecting our most vulnerable and some priority populations. Anyone who lives in the Counties Manukau DHB area who is 65 and older or has an underlying health condition is also included in this group. Vaccination of these people started in February and will continue through to May.

3. Priority populations. Approximately 1.7 million people who are at higher risk if they catch COVID-19 – this is planned to start in May. Whānau Māori and Pacific communities will feature significantly in this group, not only as kaumâtua and elderly aged 65 and over, but also because our people suffer disproportionately from other conditions which make them more vulnerable.
4. The remainder of the general population – approximately 2 million people. This will start from July.

If you're wondering when you'll be able to get your vaccine, kia mau tonu mai – an online tool that helps whānau find out when they can get vaccinated will be launched shortly. It will describe the four broad groups and will take people through a series of questions to work out when it'll be their turn.

I want to reiterate the Minister's kōrero, getting vaccinated is the best way we can keep our whānau safe against COVID-19. Kia kaha rā e hoa mā!

Funding to support Māori
The Government has committed dedicated funding and resources for Māori communities to prepare for the COVID-19 vaccination programme.

Initial funding of about $39 million will ensure Māori communities and providers are prepared for the roll out of the COVID-19 vaccination programme in their hapori.

An initial 40,000 courses of the COVID-19 vaccine will be provided specifically for Māori and Pasifika health providers giving the providers the flexibility to best meet the health needs of our people.

The funding and vaccine allocation is as follows:

• $24.5 million for the development of community-based vaccine support services that will support Māori Health Providers to engage and prepare their communities for the COVID-19 vaccination programme
• $11 million to be provided directly to Māori Health Providers to help build provider infrastructure and workforce capability
• $2 million for iwi to deliver dedicated and tailored communications campaigns to their whānau
• $1.5 million for workforce development
• 40,000 courses of the COVID-19 vaccine as a starting point for Māori and Pasifika health providers.

I will continue to provide updates through this pānui as the funding is distributed.

COVID-19 Māori Vaccine and Immunisation Approach
Many of you have been asking for a detailed plan on how we will support whānau Māori throughout the COVID-19 vaccination campaign.
Now that decisions have been made on the overall rollout, a document outlining the COVID-19 Māori Vaccine and Immunisation approach is being finalised and will be made available online in the next week.

This document outlines key initiatives incorporated across the Programme that focus on ensuring the fulfilment of Tiriti o Waitangi obligations and achieving equitable outcomes for Māori.

These initiatives include:

• Iwi/Māori involvement in the governance of the programme and in technical advisory groups,
• targeted vaccination approach,
• provider support,
• workforce development,
• communications.

Through these, the Ministry will support and resource Māori communities and organisations to prepare for and participate in the roll-out of the COVID-19 vaccine.

Keep watch of my pānui for more updates.
_____________

Finally, I want to remind you and your whānau to get all your information on COVID-19 and the vaccine from our trusted sources – the Ministry of Health and Unite Against COVID channels.

If you have any pātai, please feel free to contact me or my team at: maorihealth@health.govt.nz

Please can you help:

1. Ensure your networks know about these COVID-19 updates.
2. Share information with your local networks to ensure our whānau know the updated advice and how to keep themselves safe.

Mā te Atua koutou e manaaki hei ngā rangi e tū mai nei,

Posted on 15 March, 2021
Te Kāhui Mātauranga o Te Tau Ihu | Te Tauihu Update
Since November 2020, Te Kāhui Mātauranga have been working on understanding what kōrero tuku iho (narratives of significance) we have in our kete (baskets) to develop resources for our local kura (schools). This journey of discovery is very important to ensure we are developing resources that represent each iwi (tribal authority) and are fit for purpose to share with tamariki (children) and rangatahi (youth) across the sector in Te Tau Ihu (the top of the South Island).
We are looking for expressions of interests from experts within the sector who might like to be involved in ensuring these resources are fit for purpose for schools. Please touch base with our Project Lead, Mona-Pauline, arewa@rezource.nz.
Posted on 12 March, 2021
Kei ngā wai māpuna e kore e maroke i te wera o te rā, koutou e tiaki ana i ngā whānau ki te wai ora, e rere ana ngā mihi.

Tēnā koutou katoa,

Today marks an exciting milestone in our fight against COVID-19. Minister Hipkins announced the COVID-19 vaccine rollout plan and Minister Henare shared how we'll support Māori communities throughout the vaccination campaign.

I want to speak to these two announcements and share what they mean for you and your whānau.

Vaccine rollout announced
The Aotearoa vaccine rollout plan sets out the order in which the COVID-19 vaccine will be administered across the motu.

The plan focuses first on protecting those most at risk from being exposed to COVID-19, reducing the risk of future community cases and lockdowns, and then protecting those most at risk of getting seriously ill if they get the virus.

The sequencing plan provides certainty to the over two million people who can expect to start being vaccinated during the initial stages of our roll-out over the next 3-4 months.

Our plan is to vaccinate Aotearoa in four broad groups, these are:

1. Our 50,000 border and MIQ workers, their household contacts and the people they live with. This started last month, and the vast bulk will be completed this month, with at least one dose administered.

2. Approximately 480,000 frontline workers and people living in high-risk settings. Starting with the 57,000 healthcare workers on community frontlines, and then moving through to healthcare workers protecting our most vulnerable and some priority populations. Anyone who lives in the Counties Manukau DHB area who is 65 and older or has an underlying health condition is also included in this group. Vaccination of these people started in February and will continue through to May.

3. Priority populations. Approximately 1.7 million people who are at higher risk if they catch COVID-19 – this is planned to start in May. Whānau Māori and Pacific communities will feature significantly in this group, not only as kaumâtua and elderly aged 65 and over, but also because our people suffer disproportionately from other conditions which make them more vulnerable.
4. The remainder of the general population – approximately 2 million people. This will start from July.

If you're wondering when you'll be able to get your vaccine, kia mau tonu mai – an online tool that helps whānau find out when they can get vaccinated will be launched shortly. It will describe the four broad groups and will take people through a series of questions to work out when it'll be their turn.

I want to reiterate the Minister's kōrero, getting vaccinated is the best way we can keep our whānau safe against COVID-19. Kia kaha rā e hoa mā!

Funding to support Māori
The Government has committed dedicated funding and resources for Māori communities to prepare for the COVID-19 vaccination programme.

Initial funding of about $39 million will ensure Māori communities and providers are prepared for the roll out of the COVID-19 vaccination programme in their hapori.

An initial 40,000 courses of the COVID-19 vaccine will be provided specifically for Māori and Pasifika health providers giving the providers the flexibility to best meet the health needs of our people.

The funding and vaccine allocation is as follows:

• $24.5 million for the development of community-based vaccine support services that will support Māori Health Providers to engage and prepare their communities for the COVID-19 vaccination programme
• $11 million to be provided directly to Māori Health Providers to help build provider infrastructure and workforce capability
• $2 million for iwi to deliver dedicated and tailored communications campaigns to their whānau
• $1.5 million for workforce development
• 40,000 courses of the COVID-19 vaccine as a starting point for Māori and Pasifika health providers.

I will continue to provide updates through this pānui as the funding is distributed.

COVID-19 Māori Vaccine and Immunisation Approach
Many of you have been asking for a detailed plan on how we will support whānau Māori throughout the COVID-19 vaccination campaign.
Now that decisions have been made on the overall rollout, a document outlining the COVID-19 Māori Vaccine and Immunisation approach is being finalised and will be made available online in the next week.

This document outlines key initiatives incorporated across the Programme that focus on ensuring the fulfilment of Tiriti o Waitangi obligations and achieving equitable outcomes for Māori.

These initiatives include:

• Iwi/Māori involvement in the governance of the programme and in technical advisory groups,
• targeted vaccination approach,
• provider support,
• workforce development,
• communications.

Through these, the Ministry will support and resource Māori communities and organisations to prepare for and participate in the roll-out of the COVID-19 vaccine.

Keep watch of my pānui for more updates.
_____________

Finally, I want to remind you and your whānau to get all your information on COVID-19 and the vaccine from our trusted sources – the Ministry of Health and Unite Against COVID channels.

If you have any pātai, please feel free to contact me or my team at: maorihealth@health.govt.nz

Please can you help:

1. Ensure your networks know about these COVID-19 updates.
2. Share information with your local networks to ensure our whānau know the updated advice and how to keep themselves safe.

Mā te Atua koutou e manaaki hei ngā rangi e tū mai nei,

Nāhaku me aku mihi aroha,

Nā

John Whaanga
Deputy Director-General | Māori Health Directorate