Nau Mai, Haere Mai!
Nau mai, Haere mai, ki to tātou nei paenga tukutuku. Haere mai ki roto, ki te whakaako me ngā whakaaro o Te Ātiawa. No reira, tēnā koutou katoa.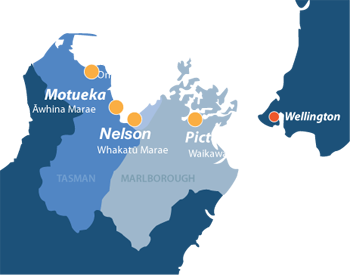 Te Ātiawa o Te Waka-a-Māui Trust (Te Ātiawa o Te Waka-a-Māui) represents Te Ātiawa people who whakapapa to Te Tau Ihu (the top of the South Island).
The Trust was established in December 2012 as the post settlement governance entity to enable Te Ātiawa to receive Treaty settlement from the Crown. The Deed of Settlement was signed on 21 December 2012.
Accordingly, Te Ātiawa o Te Waka-a-Māui has assumed the governance role for the iwi from the charitable trust, Te Ātiawa Manawhenua ki Te Tau Ihu Trust. The charitable trust will continue to exist within the wider iwi structure, and will primarily focus on giving effect to the iwi.
Here you can find a range of resources about Māori health, including an overview, videos, apps and health information. Click below to jump to specific sections of the website.
Pānui Issue 27 (October 2020)
What's going on around our Rohe?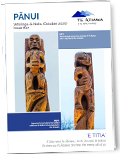 The bi-annual release of our Pānui has been published and is now available.
Click here to
download »
(3.6Mb PDF)
For further enquiries, please contact the office on 0800 284 292 or view the online version here ».
2018-2023 Mahere Rautaki
(Strategic Plan)
E Titia' is the Strategic Plan for Te Ātiawa o Te Waka-a-Māui Trust 2018 – 2023. Te Ātiawa o Te Waka-a-Māui Trust (the Trust) was established as the Mandated Iwi Organisation and Post-Settlement Governance entity for Te Ātiawa o Te Waka-a-Māui. These responsibilities include a range of statutory obligations and functions outlined in the Deed of Trust.
Click here to download »