Latest News
Published: 4 October, 2018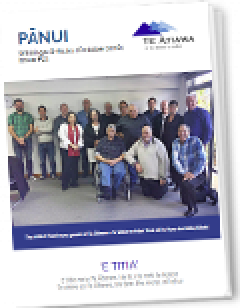 (October 2018)
Published: 21 September, 2018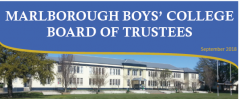 Newletter September 2018 - (769 KB Adobe Acrobat PDF file) »
Published: 20 September, 2018

Kia hiwa rā, Kia hiwa rā!
Te Pūtahitanga o Te Waipounamu General Partner Limited (Te Pūtahitanga) is owned by the nine Iwi of Te Waipounamu. The organisation is a vehicle through which Ngā Iwi o Te Waipounamu contribute to whānau oranga through whānau rangatiratanga and mana motuhake (autonomy and self-determination). The primary function is operating as the Whānau Ora Commissioning Agency for Te Waipounamu. Te Pūtahitanga seeks to appoint two Directors to the current board of Te Pūtahitanga o Te Waipounamu General Partner Limited.
Due to both the complexity and breath of the mahi as well as the importance of the kaupapa, there is a strong preference for experienced Directors to ensure the on-going and sustainable success of this venture. Therefore, a strong track record of governance experience and an established reputation as a Director are considered key attributes, together with a desire to contribute to the realisation of whānau oranga in Te Waipounamu.
Applicants must demonstrate a strong affinity with the values and aspirations of Ngā Iwi o Te Waipounamu, as well as a commitment to the principles of Whānau Ora.
The collective membership of the Board needs to have extensive practical expertise in the following areas:
Whānau Ora;
Procurement / commissioning strategic and operational oversight;
Economic and business solutions for individuals and communities;
Kaupapa Māori methods, values and delivery;
An intermediate proficiency of Te Reo Māori;
Whānau and community building;
Impact and outcome-driven philanthropy;
Philanthropic processes and models.
To apply please follow the instruction below and apply online. Further information about Te Pūtahitanga can be found on our website, www.teputahitanga.org
Nau mai, haere mai, tauti mai!
Please apply below by clicking 'Apply now'.
Applications close Friday, 19 October 2018.
Applicants must be available for an interview in Christchurch on Friday, 2 November 2018.
Job Details
Reference #

12282

Posted on

19 Sep 2018

Closes on

19 Oct 2018 12:00

Expertise

Governance

Work type(s)

Governance

More details (document)

te+putahitanga+board+brief.pdf

 
Published: 19 September, 2018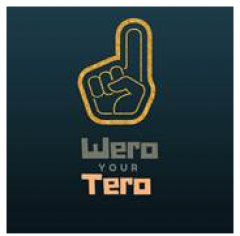 The 'Wero your Tero' campaign kicks off at a breakfast launch in Ōtautahi at Rehua Marae from 7.30-9.30am on 26th September 2018. The campaign has been developed to create awareness among tāne of the risks and symptoms of prostate cancer and to encourage regular check-ups.
'Wero your Tero' is a community project which has been funded by Te Pūtahitanga o Te Waipounamu and Pharmac in response to Māori men being twice as likely to be diagnosed with the metastatic disease than non-Māori. Research shows that one man every three hours will be diagnosed with prostate cancer in New Zealand, and that's eight men every day, 3000 every year.
"Six hundred men will die annually from prostate cancer. What we're saying to whānau is that it could be your pāpā, matua, brother, a friend, so we all need to do something about it collectively," says Project Manager, Vania Pirini.
A study from the Midland Cancer Network and Auckland University found that 19% of Māori men have metastatic, or advanced prostate cancer when they receive a diagnosis compared with 10% of Europeans.
"We need to understand why there is differential care – and we need to also ensure that the awareness message gets out there – hence the Wero your Tero campaign.
"Some of our tāne in the Ōtautahi Māori community got together and have come up with the 'Wero your Tero' campaign to draw attention to the issue in the hope more of our tāne become aware of the risks and get checked regularly. We have developed a 'Wero your Tero' Facebook page and video and will be holding wānanga to create more platforms for discussion and ways we can encourage tāne to make their health a priority," says Pirini.
For more information, we advise whānau to check out www.prostate.org.nz or see your local doctor now.
Published: 12 September, 2018
Kaitiaki Whenua Programme
Project Moturoa brings together two powerful kaupapa in Te Tau Ihu.  The Regional Intersectoral Forum is committed to a vision for Te Tau Ihu Māori to flourish.  The Te Tau Ihu Alliance Group (Kotahitanga mō te Taiao) offers up a vision for environmental leadership across our rohe.
Together this opens up opportunities where we can enhance the mauri of the environment and the people in an interconnected way.  Project Moturoa and its Wānanga aims to do just that.
The purpose of this Wānanga is to offer 20-22 Rangatahi across Te Tau Ihu the opportunity to gain valuable conservation skills embedded in Mātauranga Māori.  We hope to have 2 from each Iwi, 2 from Maataawaka and two from Ngāti Waewae who look after the Western parts of Kahurangi.  The training will offer national qualifications alongside visits to the different Marae to learn the diversity of stories, histories, tikanga and wāhi tapu.  A mix of tāne and wāhine will be trained in skills that benefit their people as well as the mauri of our land, rivers and oceans in this rohe.
If you would like to be nominated or know anyone who should be nominated, please contact the office on: Phone: 03 5735170 or email office@teatiawatrust.co.nz

Moturoa Wananga Info Pack 3 - (767 KB Adobe Acrobat PDF file) »