Latest News
Published: 20 November, 2018

Tēnā koutou e te whānau o Te Ātiawa,
You may have heard about the project that was recently carried out by NIWA which successfully mapped the entire seafloor of Tōtaranui and Kura Te Au: https://marlborough.maps.arcgis.com/apps/MapSeries/index.html?appid=155a89b0beb74035bd1c4c71f6f36646
As a result of the mapping project, new details about the structure of the seafloor have become publicly available. What this means, is there is now an opportunity to name some of these recently discovered features.
The Te Ātiawa Trust is looking to lodge an application with the NZ Geographic Board Ngā Pou Taunaha o Aotearoa (NZGB) and is seeking interest from whānau who may like to contribute to this process that will ultimately be assessed and acted on by the Te Ātiawa Trust Board.
The NZGB will meet in March/April of next year to discuss proposals for new names.
If you wish to follow your own path, as a Te Ātiawa Iwi member and kaitiaki of the Rohe, you are entitled to make your own individual application.
What features can be named?
Many different types of underwater features can be named including canyons, hills, holes, reefs, sills, valleys, troughs, terraces and more.
What is Required?
• A complete 'Undersea name proposal form' and 'Required information checklist'
• Description of the underwater feature including its type and geographic location.
• Information on the history/origin/meaning of the name as well as any additional notes.
The process for naming underwater features and the required forms are available on the LINZ website at https://www.linz.govt.nz/regulatory/place-names/propose-place-name/proposing-undersea-feature-name
For more information or to get in touch with the Rohe Management Office about this process please contact Sylvie on 03 573 5170 / 0800 284 292 or email rc@teatiawatrust.co.nz
Nāku noa, nā
Sylvie Heard
Rohe Management Officer
Te Ᾱtiawa Manawhenua Ki Te Tau Ihu Trust

Letter to Whanau Re Underwater Feature Naming - (259 KB Adobe Acrobat PDF file) »
Published: 19 November, 2018

Steampunk Inspiration Entry Form 2019 - (131 KB Adobe Acrobat PDF file) »
Published: 19 November, 2018
Tena Koe/Hello.
Have you people working with you who support people very well and might want to consider becoming a counsellor. Would you please make available to your staff and to visitors to your agency the attached flyer and extra information for our online (plus 3, one week long, residential courses (each year) for the degree programme the Bachelor of Applied Counselling. What is exciting is that students enrolled in this programme will be able to continue to do some WORK to support their families and to choose the hours when  they complete their on-line study.
What is even more exciting is that a person's life experiences and their passion to support people, may provide all the background that is needed to successfully complete this programme. Age is not abarrier. Our youngest student is 18 and our oldest is 68!
The programme can be fulltime for 3 years or part time for 6 years. If you don't want to do the full degree you can select courses from the degree and gain a Certificate of Proficiency in that course. 
The teaching team members are ethnically diverse with a wide range of professional experiences.
This programme currently is eligible for a Student Loan and for some people allowances - or if the Coalition Government has its way, first time tertiary students study will be FREE!
WHAT TO DO NOW?
BELIEVE IN YOURSELF and get enrolled at www.manukau.ac.nz 
Then, choose STUDY then SOCIAL SERVICES then COUNSELLING 

Study Bachelor of Applied Counselling online from Manukau Institute of ... - (733 KB Adobe Acrobat PDF file) »

NHS095 02 Flyer Counselling V2J2 - (196 KB Adobe Acrobat PDF file) »
Published: 19 November, 2018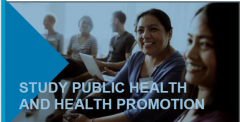 New Flyer Ph HP 2019 - (287 KB Adobe Acrobat PDF file) »
Published: 16 November, 2018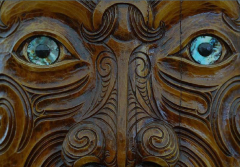 Information Paper MMIL 2019 - (2.7 MB Adobe Acrobat PDF file) »