Latest News
Published: 21 May, 2019
Job Opportunity
Kaiako for bilingual hub
Full time, Permanent
Primary and intermediate (Years 1–8) / kura tuatahi, Mātauranga Māori

English, Health and physical education, Learning languages, Mathematics and statistics, Science, Social sciences, Technology, Te reo Māori, The arts, Hauora, Hangarau, Ngā Reo, Ngā Toi, Te Reo Māori, Te Reo Pākehā, Tikanga ā-iwi, Pāngarau, Pūtaiao
MITA
Vacancy reference #: 1H9u2s
In 2019 our Reorua hub is moving from level 4a Māori language to level 2, and in 2020 will grow from 30 students at Y1–3, to over 40 students from Y1–4. Therefore, we seek a committed, dedicated and open-to-learning teacher to join our vibrant and happy school to start in term 1, 2020.
We seek a fluent speaker of te reo to work across our hub, leading the delivery of the curriculum in te reo Māori for between 12½–20 hours per week; team teaching in a play-based, innovative learning environment with a highly collegial team. You will possess a strong understanding of the NZC, be committed to working with ākonga, manawhenua, whānau, the school, and colleagues in an inclusive, relational manner that enhances the mana of individuals and grows the collective. 
Our school values of KIA ORA: Kotahitanga, Integrity, Adaptability, Open to learning, Respect and Aroha will underpin your teaching approach, and relationships-based learning and teaching will be at the heart of your teaching.
You will be well-supported by a highly collegial and collaborative staff, commitment to Te Ao Māori and culturally responsive practice that is embedded across the school, manawhenua, and a skilled and fluent kaiārahi i te reo. 
To arrange a visit, or get more information, please email the principal.
How to apply
Vacancy reference #:1H9u2s
Listed
4:33 pm
14 May 2019
Published: 21 May, 2019

NBCA Newsletter No 1 May 2019 - (1.2 MB Adobe Acrobat PDF file) »
Published: 20 May, 2019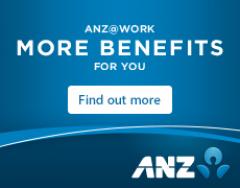 ANZ has partnered with Te Atiawa Trust to offer its members special banking benefits. The ANZ@work Standard Package offers you personal banking benefits such as discounts and fee waivers on some ANZ products.
Find out more about the ANZ@work Standard Package , and register your interest online, visit any ANZ branch or call 0800 269 296.


Package Flyer - (842 KB Adobe Acrobat PDF file) »
Published: 20 May, 2019
Job Vacancy
Whakatū Marae is seeking a Kaimahi-a-iwi position. This position will require a high level of
understanding and comfort to work with in a kaupapa Māori setting; Te reo me ona tikanga will be
an advantage in working with whānau and our vulnerable youth.
Kaimahi-a-iwi position will carry the responsibility of
- Supporting Rangatahi and their whānau to strengthen relationships
- Supporting Rangatahi in court ordered plans with special bail conditions
- Supporting Rangatahi through FGC (family group conference) plans
- Guiding Rangatahi into a brighter future
- Helping Rangatahi to seek their own potential
We require you to:
 Have a good understanding of working with and for Māori in a marae setting
 Have a good understanding of working with and for Māori in the community
 Have a broad knowledge base of youth work, using aroha and manaakitanga
 Have appropriate tertiary qualification and/or experience
 Demonstrate a willingness to either strengthen or gain knowledge of Te Reo me ona
tikanga
 Be self-motivated and be able to work as part of our team
 Demonstrate a working relationship with other agencies
 Be Smokefree to comply with Whakatū Marae policies and funding requirements
 Pass vetting requirements
 Have a full and clean drivers license
Application forms and Job Descriptions available from Whakatū Marae 03 54 69097 or email;
Aloma.Shearer@whakatumarae.co.nz
Application closes 5.00pm Friday 31 May 2019



Kaimahi a Iwi May 2019 - (394 KB Adobe Acrobat PDF file) »
Published: 20 May, 2019
Job Opportunity
Financial Controller - Te Pūtahitanga o Te Waipounamu
Fixed Term / Full Time
Christchurch
Kia hiwa rā!
We have an exciting opportunity for an experienced Financial Controller to join our team at Te Pūtahitanga o Te Waipounamu!
Te Pūtahitanga o Te Waipounamu is a Limited Liability Partnership formed by the nine iwi of Te Waipounamu. The organisation is a vehicle through which whānau are enabled to pursue their aspirations for health and wellbeing.
Te Pūtahitanga o Te Waipounamu is the Whānau Ora Commissioning Agency for the South Island. The commissioning agency model contributes to realising the power of Whānau Ora by developing strategies based on four guiding principles:
Kotahitanga - collaborative approach to integrated solutions and delivery
Kāinga focus - local solutions. Whānau initiated solutions are best.
Panoni hou - innovation through investing in new solutions, encouraging social innovation and entrepreneurship to incentivise new services, new approaches and integrated solutions
Kōkiritanga - partnering for success
The primary focus of the Financial Controller is to support Te Pūtahitanga o Te Waipounamu in fulfilling planning, reporting, monitoring and compliance requirements.    The role includes various support functions to the wider team, with a focus on the financial management of the organization.
Preparation of month end accounts including performance analysis and commentaries
Involvement in the budgeting and business planning
Preparation of rolling forecasts and modelling
Quarterly financial analysis and reporting of actual versus budget variances
Working with the operations team to improve business processes & systems
Contribute to the financial year end processes and audit
The Financial Controller is responsible for maintaining and strengthening appropriate accounting and reporting processes within Te Pūtahitanga o Te Waipounamu, ensuring the authenticity of financial reports and analysis of financial data.
You will engage in a variety of set tasks; however, you will also be required to assist your Te Pūtahitanga Team members as and when needed. Being able to effectively time manage and prioritise your mahi will be crucial to your success in this role.
If you are looking for an exciting and rewarding new opportunity to support the realisation of Whānau Ora, then this role is for you.
To apply please follow the link below and apply online. For further information and confidential enquiries, please contact Megan Te Kahu, Advisor - Toi Tangata on 03 394 0116.
Nau mai, haere mai, tauti mai!
Job Details
Reference # 14142
Posted on 17 May 2019
Closes on 02 Jun 2019 12:00
Expertise : Finance and Insurance
Work type(s): Fixed term full-time
More details (document)
Financial Controller PD.pdf