Latest News
Published: 23 July, 2019
Job Opportunity
Tihei Mauriora
E nga waka, E nga hau e wha. E nga mana. E nga iwi o te motu nei.
E nga rangatira, nga hunga ma e tika ana mo tenei mahi.
Horahia te kupu ki te tono mo tenei mahi – Mauriora.

Based in Richmond and reporting to the Chief Executive, this is a senior advisor role to the Chief
Executive, the Leadership Team, and the Mayor and Councillors. In this role you will take the lead
in the development of strategic and operational rangatira to rangatira relationships between the
Tasman District Council and the nine iwi of the Tasman District. As such, you will have the mana to
stand and engage with the leaders of the nine iwi, community groups and staff.

You will also provide cultural support to the Chief Executive, Mayor and Councillors, and Council
staff in respect of tikanga; and provide leadership and guidance to both, to partner effectively with
Maori and support an internal culture which is welcoming, inclusive and acknowledges te ao Māori.

You will therefore have a proven record of interacting at all levels across an organisation.

We're looking for someone who can add real value to the work of Council and the performance of
the organisation by helping to enhance engagement between iwi, Council and the wider
community to help realise the partnership embodied by Te Tiriti o Waitangi. You will have a sound
working knowledge of tikanga me ona mātauranga Māori, a good understanding of Māori business
both locally and nationally and of legislation directly related to Māori issues.
The Te Kaunihera o te tai o Aorere is a unitary council in one of New Zealand's fastest growing
regions. Our population is around 48,000 and our area covers about 9,000 km2.
The climate, a beautiful coastline and plenty of opportunities to enjoy the great outdoors are the some of the main reasons why people choose to be here.
We offer a great place to live and work, an attractive salary plus benefits, and assistance with relocation is available.
Closes Friday 16th August 2019



Kaihautu Jul 2019 - (199 KB Adobe Acrobat PDF file) »

2019 Kaihautu JD2 - (496 KB Adobe Acrobat PDF file) »
Published: 19 July, 2019
Kaihautu Māori- Māori Research and Business Development General Manager

Long Advertisment - (112 KB Adobe Acrobat PDF file) »

Role Description - (152 KB Adobe Acrobat PDF file) »
Published: 19 July, 2019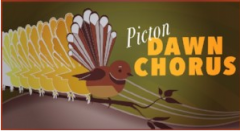 Hi there!

We have a couple of exciting events to tell you about!

At the end of August we will be celebrating PDC's 4th Birthday! We will be having a little celebration in the early evening on Friday 30 August. Please mark the date in your diary and we will come back to you with more details shortly.

Then on Sunday 22 September we will be co-hosting the "Top of the South Trapping Workshop" together with the Department of Conservation, Kaipupu Wildlife Sanctuary and Nelson Nature. The details of the event are provided in the attached invitation. Please make sure that you RSVP to wsullivan@doc.govt.nz.

Finally, if you are also in our database as a Garden Trapper, you will be receiving a very short and easy survey. We are planning to increase the focus and effort on predator control in the urban area. It would be a great help to us if you could please respond to the survey.

We hope that you have been having a good, and rodent free, winter!

Best wishes
The PDC Team

https://gallery.mailchimp.com/238974e2ac2549959bee27aaa/images/92f72ff6-9350-4121-b43d-1f016547a15f.jpg
Published: 19 July, 2019
2019 MSD-HRC Māori Mental Health Research RFP – Emerging Leader Fellowship
The Health Research Council of New Zealand (HRC) and the Ministry of Social Development (MSD) have established the Māori Mental Health Research Emerging Leader Fellowship to support high-quality research and Māori health research capacity in Aotearoa, New Zealand. The Fellowship is intended to focus on the development of Māori mental health research knowledge, with a specific emphasis on equity and Māori health research processes that supports improving Māori mental health and the social care delivery system.

Through this Request for Proposals (RFP), the HRC and MSD ('the funding partners') are seeking to support an outstanding early/mid-career researcher whose proven track record demonstrates that they are an emerging leader in the field of Māori mental health and who propose to conduct research that will address the following two components:

• Evidence of effective early intervention practice, that MSD and/or others in the social sector can implement, to respond to people who develop health conditions or disability while in work, with a goal of preventing a loss of connection to the labour market and to promote overall wellbeing; and
• An implementation framework that MSD and/or others can use to trial and evaluate new approaches that assist people to remain connected to work when managing health conditions or disability.
Funding of up to $300,000 (exclusive of GST) for salary, salary associated costs and research expenses is offered. The duration of the Fellowship is up to two years.

Applications to this RFP will be submitted via a one-stage process. Applicants are firstly required to submit a Registration via HRC Gateway (the HRC's online application system). Registrations are due by 1pm, Tuesday 23 July 2019. The full application will need to be submitted via HRC Gateway by 1pm, Tuesday 20 August 2019.

Please refer to the RFP for more information. The RFP, application forms and application guidelines are available on HRC Gateway https://gateway.hrc.govt.nz/funding/requests-for-proposals
Contact: Scott Aitken; saitken@hrc.govt.nz
Published: 19 July, 2019
Te Tāhuhu o Te Mātauranga - About us.
Ko te reo Māori te kākahu o te whakaaro, te huarahi i te ao tūroa.
At the Ministry of Education, our people shape an education system that delivers equitable and excellent outcomes. Our sights are set on ensuring our education system serves every individual child and young person fairly, and creates the best foundation for equal opportunity. Our organisation is full of hugely talented people, from a wide range of backgrounds. They work collaboratively, setting goals and reaching them, to shape a world-leading education system. Our people are broadening their own horizons and, ensuring our education system is equipped to broaden the horizons of our children and young people, thus ensuring the best possible future for New Zealand.
Te Uepū Reo Māori
Ko tōku reo tōku māpihi maurea
E toro atu te ringa ki ngā oro puareare o te waokū o Tane te wānanga, koutou kei ngā pureke mowai o te Arareo Māori, e tā mātou uepū reo Māori. Ki te whai wāhi ai koe ki te reo Māori, ki Te Marautanga o Aotearoa, ki Te Aho Arataki Marau mō te Ako i Te Reo Māori, otirā ki te ao Arareo Māori (ngā wāhi whakaako mā te reo Māori mō te nuinga o te wā) tēnā koa tonoa mai ki ēnei tūranga.
Māori language is the essence of culture and as such is an inherited treasure acknowledged through the Treaty of Waitangi. It is through Māori language that the full range of Māori customs can be expressed, practised, and explained.
The purpose and goal of the Te Reo Māori Group is to ensure that all learners who commit to learning in and of the Māori language have access to quality provision and learning experiences. The group is responsible for setting the strategic direction to ensure the growth of te reo Māori, the Māori medium pathway and those learning the language. It is through this learning journey that Māori language learners can access the Māori world and understand their role in it. The Te Reo Māori Group covers the ages 0-18 pathway for students who have committed to the learning of, or. learning through, te reo Māori and leading on the Te Marautanga o Aotearoa and Te Aho Araki Marau mō te ako i te reo Māori.
Role that we currently have in our group
The Lead Adviser leads the development of substantial and / or. complex initiatives within the curriculum innovation and investment framework to support student achievement for all 0 - 18 year olds learning Te Reo Māori and / or. learning in kura and Māori medium settings. They ensure a deliberate focus on student achievement is maintained by providing thought leadership and guidance about proven high quality curriculum and assessment development processes
About you
We are looking for a wide range of expertise, stand outs in all of these roles will be someone with sharp thought leadership, ability to coach and mentor others, have an eye for detail displayed in great project management and the managing of many complex initiatives concurrently.
If you have good Māori networks, strong ability to grow and maintain positive relationships with te reo Māori organisations, thrive on supporting the whole education system implement initiatives around achievement and leadership, have experience in raising capability of clusters of the workforce - then apply for this role.
Te reo Māori fluency isn't needed for these roles, however will help you to succeed and excel in these roles.
Experience & Ability in:
Organising - identifying what matters, anticipating next steps, accurately delivering what was commissioned
Using project management methodologies and techniques
Working at pace to deliver quality work on time
Involving others and seeking advice at the right points
ability to understand and apply the principles of Te Tiriti o Waitangi and tangatawhenuatanga.
Are you ready to make a difference?
There is more information in the position description attached, please review and if this opportunity interests you, please apply now using the apply online button. Please advise which role or. roles that interest you.
For further information please contact Karepa Wall at karepa.wall@education.govt.nz.
Applications close Midnight - 31 July 2019.