Latest News
Published: 23 July, 2019
Carers' Strategy Consultation Hui
Wednesday 24 July 2019, 10am-1pm
Te Pūtahitanga o Te Waipounamu
10 Show Place
Addington, Christchurch 8024
We want to gain feedback from carers on the proposed Carers' Strategy Action Plan to make sure the Plan is right for carers and reflects what matters most to carers and their whānau.  
A carer is anyone who looks after a friend, family, whānau or fanau member with a disability, health condition, illness or injury.
Over time, the aim is to have a system of support for carers that is more proactive to ensure people get the support they are entitled to, responsive and centred on whānau.
For more information contact...
info@teputahitanga.org
0800187689 or attend the meeting.
Carers Strategy Action Plan Consultation Hui Poster - (144 KB unknown) »
Published: 23 July, 2019
N a u M a i H a e r e M a i
M Ā O R I B U S I N E S S N E T W O R K
N a u  M a i  H a e r e  M a i

H u i  T u a r u a

Come and spend an evening sharing your korero with whānau and friends
Topic for discussion are:
• Māori principles and values in business
• What role does the network play?
• Prioritising key activities as a network
Guest Speaker: Keni Duke-Hetet from Waka Group
When: 29th July 2019 (light Kai will be provided)
Time: 5.15pm till 6.45pm
Where: Ngāti Tama Office, 74 Waimea Road, Nelson
RSVP: lea@ngatikuia.iwi.nz

Maramara nui a mahi, kei riro i a noho

Let industry be rewarded, lest idleness gets advantage



Maori Business Network Poster hui tuarua Final2 - (229 KB Adobe Acrobat PDF file) »
Published: 23 July, 2019
Job Opportunity
Tihei Mauriora
E nga waka, E nga hau e wha. E nga mana. E nga iwi o te motu nei.
E nga rangatira, nga hunga ma e tika ana mo tenei mahi.
Horahia te kupu ki te tono mo tenei mahi – Mauriora.

Based in Richmond and reporting to the Chief Executive, this is a senior advisor role to the Chief
Executive, the Leadership Team, and the Mayor and Councillors. In this role you will take the lead
in the development of strategic and operational rangatira to rangatira relationships between the
Tasman District Council and the nine iwi of the Tasman District. As such, you will have the mana to
stand and engage with the leaders of the nine iwi, community groups and staff.

You will also provide cultural support to the Chief Executive, Mayor and Councillors, and Council
staff in respect of tikanga; and provide leadership and guidance to both, to partner effectively with
Maori and support an internal culture which is welcoming, inclusive and acknowledges te ao Māori.

You will therefore have a proven record of interacting at all levels across an organisation.

We're looking for someone who can add real value to the work of Council and the performance of
the organisation by helping to enhance engagement between iwi, Council and the wider
community to help realise the partnership embodied by Te Tiriti o Waitangi. You will have a sound
working knowledge of tikanga me ona mātauranga Māori, a good understanding of Māori business
both locally and nationally and of legislation directly related to Māori issues.
The Te Kaunihera o te tai o Aorere is a unitary council in one of New Zealand's fastest growing
regions. Our population is around 48,000 and our area covers about 9,000 km2.
The climate, a beautiful coastline and plenty of opportunities to enjoy the great outdoors are the some of the main reasons why people choose to be here.
We offer a great place to live and work, an attractive salary plus benefits, and assistance with relocation is available.
Closes Friday 16th August 2019



Kaihautu Jul 2019 - (199 KB Adobe Acrobat PDF file) »

2019 Kaihautu JD2 - (496 KB Adobe Acrobat PDF file) »
Published: 19 July, 2019
Kaihautu Māori- Māori Research and Business Development General Manager

Long Advertisment - (112 KB Adobe Acrobat PDF file) »

Role Description - (152 KB Adobe Acrobat PDF file) »
Published: 19 July, 2019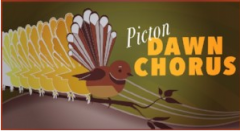 Hi there!

We have a couple of exciting events to tell you about!

At the end of August we will be celebrating PDC's 4th Birthday! We will be having a little celebration in the early evening on Friday 30 August. Please mark the date in your diary and we will come back to you with more details shortly.

Then on Sunday 22 September we will be co-hosting the "Top of the South Trapping Workshop" together with the Department of Conservation, Kaipupu Wildlife Sanctuary and Nelson Nature. The details of the event are provided in the attached invitation. Please make sure that you RSVP to wsullivan@doc.govt.nz.

Finally, if you are also in our database as a Garden Trapper, you will be receiving a very short and easy survey. We are planning to increase the focus and effort on predator control in the urban area. It would be a great help to us if you could please respond to the survey.

We hope that you have been having a good, and rodent free, winter!

Best wishes
The PDC Team

https://gallery.mailchimp.com/238974e2ac2549959bee27aaa/images/92f72ff6-9350-4121-b43d-1f016547a15f.jpg