Latest News
Published: 11 May, 2020
MANAGER
Family Start is a child centred, intensive home visiting programme that focuses on improving children's health, learning and relationships, family/whanau circumstances, environment and safety. The programme funded through an Oranga Tamariki contract supports families/whanau who struggle with challenges or problems that put health, education and social outcomes for their children at risk.
We are seeking a Manager based at our Nelson Office to lead our Family Start service in Nelson, Tasman and Marlborough.
This position requires a person with strong leadership skills, capable to manage and deliver a proven effective early intervention service that helps children achieve their potential.
To be successful in this position, you will need to have:
• A commitment to the principles of te Tiriti o Waitangi
• Proven successful experience in managing and achieving excellence in service delivery operations within a social work service or comparable organisation.
• Proven practical experience in creating a working environment that supports an effective team.
• Effective verbal and written interpersonal skills with a positive approach to leading change.
• Demonstrated ability to build, strengthen and maintain inter sectorial collaboration and stakeholder relationships.
• General management experience in strategic/annual planning, financial management, resource allocation and human relations.
• A passion for improving health and social outcomes for tamariki, maori and whanau.
A relevant tertiary qualification is desirable.
For an application form and position description contact the Nelson Office:
Phone: (03) 5470940, fax (03) 548 0418,
Email: reception@familystartnelson.co.nz.
Applications close Monday 18th May 2020 at 5pm.
Manager Advert 2020 - (228 KB Word document) »
Published: 17 April, 2020

Saving and Budgeting - (123 KB Adobe Acrobat PDF file) »
Published: 15 April, 2020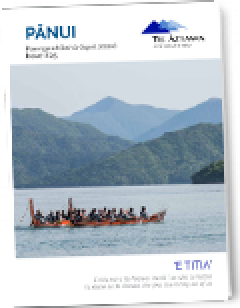 What's going on around our Rohe?