Kia Hiwa Ra
The Trust Office is now open under COVID-19 Status Level 2. Kindly practice safe distancing and sanitising requirements if you should visit. In the meantime please continue to review this website for updates from the Ministry of Health COVID-19 Updates. Click here »
The Trust Office is now open under COVID-19 Status Level 2. Kindly practice safe distancing and sanitising requirements if you should visit. In the meantime please continue to review this website for updates from the Ministry of Health COVID-19 Updates
Click here »
Past Notices
Posted on 12 August, 2020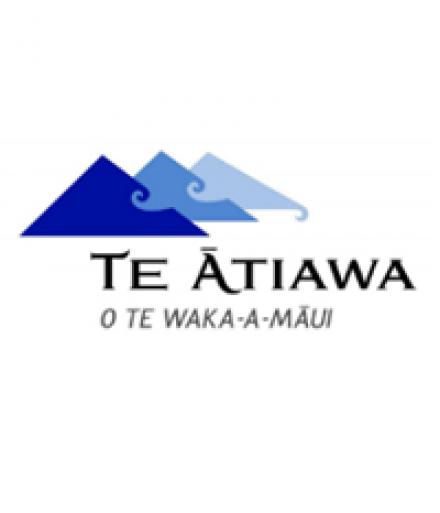 Kia ora Whānau
Following the announcement on the evening of Tuesday the 11th August 2020, Marlborough will move to Alert Level 2 again in response to community transmission of Covid 19 in Auckland.

As we move back into Alert Level 2, we need to ensure that we are operating  in line with the government guidelines, while keeping the office safe for everyone as we did before. Please reacquaint yourself with our guidelines for Alert Level 2 and contact us should you have any queries.
If you're unwell, stay home, and please don't come into the office.
Maintain a 2-metre physical distance from people from outside of your household or workplace
Sanitise your hands upon entering the office, or prior to using any office equipment. Hand sanitiser dispensers are on the reception desk and in each office. They are also in the ablution facilities. Please ensure you use it.
Upon entering the office, please sign the Covid 19 tracing register.
This register will only be used to assist in the event contact tracing is required.
 
Stay safe. Reduce Contact, Reduce Risk, Reduce Spread. Please contact us if you have any queries, and check our website for news and updates. 

Ngā mihi
Posted on 3 July, 2020
Te Ātiawa o Te Waka-a-Māui Trust would like to invite you to the Pou Unveiling at Picton Library, 2 Dublin Street, Picton 7220 on Friday 17th July 2020.

0615 a.m Public/Iwi to start meeting at the library
0630 a.m Unveiling Ceremony 
0700 a.m Light refreshments

Please RSVP by Monday 13th July 2020 to office@teatiawatrust.co.nz or call 0800 284 292

Mauri Ora,
Harry Love (Trustee)
Posted on 2 July, 2020
Te Ātiawa o Te Waka-a-Māui Trust
Half yearly Hui Update
Sunday 26th July 2020, 11am
Te Āwhina Marae, Motueka
 
"E titia nei e Te Ātiawa'

 
Te Ātiawa o Te Waka-a-Māui Trust invite all registered whānau to attend our Half Yearly Hui, that is being held at Te Āwhina Marae, 133 Pah Street, Motueka.
This is an opportunity to connect with whānau/whānui, share and whakawhiti kōrero on what we have achieved so far, and what we are currently working on.

Free bus transport is available. Please contact the Office on 0800 284 292 by Friday 17th July 2020 to avail of this service. Pick up/drop offs for this service are as follows:
Waikawa Marae 8:00 a.m, Nelson Square-Picton 8:15 am, Awarua Park-Spring Creek 8:35 am, i-SITE Havelock 9:05 a.m and Whakatū Marae, Nelson 10:05 am.

All enquiries and RSVP to office@teatiawatrust.co.nz or call 0800 284 292. RSVP by Friday 17th July 2020.
Please share this pānui with your whānau and networks.
 
Mauri Ora,
Chair Harvey Ruru 
Posted on 24 June, 2020
IWI SURVEY
This coming July and August the Trust will be sending out a Survey to gather information for future projects. We are looking at what a Te Ātiawa Cultural Revitalisation Plan may look like for us in Te Tau Ihu. It is imperative that we as a Trust embrace and empower our Whānau to know and understand where they have come from and who they represent in our world today.
We learnt some important lessons over Covid-19. One of thoses things was the importance of whānau being there for each other (not all of us were able) due to Lockdown which is why the Te Tau Ihu Tangihanga group was formed. As a Iwi Trust we want to listen to your thoughts on what we could do better. These questions will be simple but specific asking for input into our Cultural Revitalisation Strategy Plan. Questions will be whānau based and will focus on the well being of the whānau in the areas of Education, Balanced lifestyle and Te Ātiawatanga. In July and August I will be at our mārae to discuss these kaupapa and look forward to recieving your Survey feed back on line or in person at these hui.
Amai
Posted on 21 May, 2020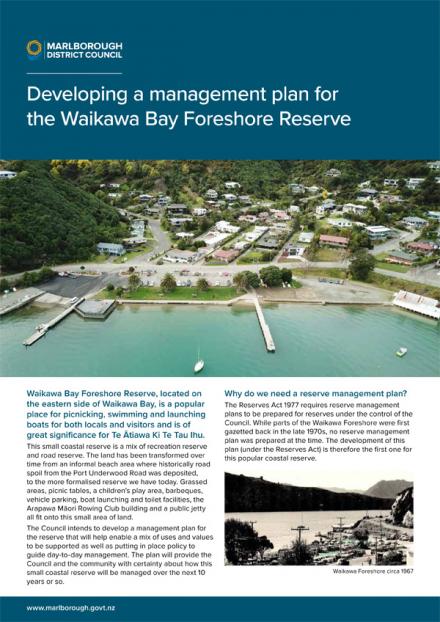 Do you know the history of the Arapawa Māori Rowing Club?   For that matter, do you know why Te Ātiawa came to reside at Waikawa Pa (now known as Waikawa Bay) and how long Te Ātiawa have been there?  
The town of Picton is on the site of the Te Āti Awa settlement of Waitohi, which was established by Te Āti Awa tupuna from Taranaki in 1828.   Chief Hone Ropoama Te One and his wife, Neta Toea, were among the first of Te Āti Awa from Taranaki to settle at Waitohi (Picton).
On May 4, 1850 Chief Hone Ropoama Te One signed the deed of purchase of 38 hectares of land to the Crown, at the site where the Picton police station sits today.   The tribe were then moved to neighbouring Waikawa (where descendents still live today).
Chief Hone Ropoama Te One was paid a total of $300, including an additional $200 payment for establishing crops in the Marlborough Sounds after he deemed the Waikawa land unsuitable for agriculture.
It is said that Chief Hone Ropoama Te One rescued his people at Waikawa when he discovered a well which saved Te Ātiawa from illness caused by unclean water.
Currently the Marlborough District Council (MDC) is preparing a Foreshore Reserve Management Plan for Waikawa Bay. This is effectively a Town Planning document and should not be confused with a Landscape and Development Plan.
The Trust is asking members for their input into how members would like the foreshore to be in the future and more precisely the Arapawa Māori Rowing Club.   Your individual ideas will be appreciated.
To assist the Trust in preparing our submission, please answer the questionnaire.    It would also be helpful if you would approach other whanau to complete it as well.    The aim is to collect as many opinions from iwi.   Your input will be incorporated into a submission by Te Ātiawa o Te Waka a Māui   to the MDC.
Currently, the land that the Arapawa Māori Rowing Club sits on is zoned "Reserve" and generally consists of the area from the eastern end of the Arapawa Māori Rowing Club building to the boatsheds to the north of the launching ramp.
Te Ātiawa o Te Waka-a-Māui Trust have proposed to MDC that MDC swap 228 sq m of land that Te Ātiawa o Te Waka a Māui own under the existing Arapawa Māori Rowing Club Building for 390 sqm of land on the existing boat parking area.
A number of members from the Waikawa Ratepayers & Residents Association Inc would like to see the Arapawa Rowing Club building removed and replaced with more general and boat trailer parking in the bay, or a for sports and community use only facility.
The Trust would like to see the Arapawa Māori Rowing Club remain active and be rebuilt and retained at the Waikawa foreshore, along with the possible prospect of the building having a retail establishment (likely Tea Rooms or Cafe) and additionaly a second level to house the Trust Offices.    Please be mindful that any future building could also be utilised as a back up for Waikawa Marae bookings, should a Tangihanga conflict with a booking being held at the Marae.
Your help is needed, along with your opinion.   Please fill in the survey link to help the Trust formulate the Trust's approach to Marlborough District Council.  
For further information on what Marlborough District Council are considering please view the document.
Developing a management plan for the Waikawa Bay Foreshore Reserve.
Can I ask that any information re Arapawa Māori Rowing Club be forwarded to Trust Office for use in our presentation.
I have requested Buna Riwaka to input his korero and history knowledge of AMRC.
For further historical information please go to the Te Ātiawa Website Panui - June 2017 page 10 and 11 put in by Rita Powick.
The Trust Historian Mike Taylor has also been requested to delve into and report the history of Te Ātiawa in Waitohi and Waikawa.
We woud like to use as much factual information as possible to further our cause, having you, our people, inputting your thoughts and desires for the Arapawa Māori Rowing Club future and site.   Any input would be greatly appreciated.
Kia ora rawa atu
Ron Riwaka – Vice Chair
---

MDC Waikawa Development WEB 2 - (411 KB Adobe Acrobat PDF file) »