Latest News
Published: 24 October, 2018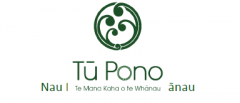 TE MANA KAHA O TE WHĀNAU HUI Standing True for Violence Free Whānau

20180926 Waikawa Tu Pono Community Hui Panui - (495 KB Adobe Acrobat PDF file) »
Published: 23 October, 2018

Notice of 2018 AGM
Annual General Meeting
The Annual General Meeting of Te Ātiawa o Te Waka-a-Māui Trust is to be held at Waikawa Marae, 210 Waikawa Road, Waikawa, Picton from 10:00 am to 2:30 pm on Sunday, 25 November 2018.
All registered beneficiaries of the Trust are welcome to attend the AGM.
Agenda
1. Apologies
2. Trustees' Annual Report
3. Appointment of Auditor
4. Trustee Fees
5. General Business
Enrolment
Descendants of Te Ātiawa (ki Te Tau Ihu) who have not yet registered with the Trust can obtain registration forms by contacting the Trust office on (03) 573 5170 or 0800 284 292.
Published: 18 October, 2018

Please click on the file for more information regarding the Cultural Adviser position for Tasman District Council

RFP Cultural Advisor Maori Final - (105 KB Adobe Acrobat PDF file) »
Published: 17 October, 2018
Local Marine Science opportunity for Te Ātiawa students from 7 -16 November 2018
AN OPPORTUNITY FOR TE ĀTIAWA UNIVERSITY AND HIGH SCHOOL STUDENTS – PLEASE RESPOND SOON!
Local Marine Science opportunity for Te Ātiawa students from 7 to 16 November 2018
(Led by Professor Conrad Pilditch of the School of Science, University of Waikato)
Marlborough Sounds' research
Conrad (Professor Pilditch) has research plans that will provide for several (2-3) young Maori students to be 'out in the field with us' to share in data collection (Nov 7-16). Ideally, these young people would be students (university/high school) with an interest in the marine environment and wanting long term to be future environmental leaders. We would hope (especially if their time was being paid for - see below*) that these students would prepare a short report on their experiences and being willing to share it with their iwi. If there was interest, we could look into developing more science involvement through participating in longer-term research programs.
After discussing how flexible these arrangements might be, Conrad has said:  "For the time we are here, we would be very flexible with any interested Te Ātiawa students, e.g., the full duration (as above), a day, a half-day, or some hours of involvement can be accommodated."
(*There is a fund available to facilitate iwi participation in research, so, if there was interest, we could fill in a short application for money to cover the costs of engagement/participation activities.)
If you would like to be involved please contact:
Ian (Shappy) Shapcott at the Trust's RM Office in Waikawa
Rohe Management Team
Te Ātiawa Manawhenua Ki Te Tau Ihu Trust
Beach Road, Waikawa Marina, Waikawa, Picton 7220
(PO Box 340, Picton 7250)
Phone : 03 573 5170
Or
Conrad (Professor Pilditch)
School of Science
University of Waikato  
Hamilton 3240              p  +64 7 837 9393     
New Zealand                e   conrad.pilditch@waikato.ac.nz
http://conradpilditch.wordpress.com/
Published: 17 October, 2018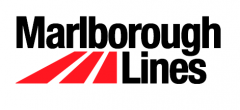 Please find attached information and an application form for the 2018 Tertiary Scholarship for Maori.

We would appreciate your assistance in circulating the attached information and application form to suitable people who may be interested in applying for this Scholarship.
Please note that Scholarship applications are restricted to those who reside within the catchment of Marlborough Lines (i.e. the Marlborough region westwards to D'Urville Island, north to the Marlborough Sounds and south to Waipapa Bay).
In previous years we have received applications from those living outside of the Marlborough area, and regrettably
have had to advise those people they are not eligible for the Scholarship.
The closing date for applications is Friday, 23 November 2018.

Application forms are also available from our offices at Alfred Street, or by phoning
577 7007, or emailing info@linesmarl.co.nz.
Should you require additional information please do not hesitate to phone me on 579 3849.
Yours sincerely
Anna Reed

20181012 Te Atiawa Trust - (422 KB Adobe Acrobat PDF file) »

Maori Scholarship Information 2018 - (535 KB Adobe Acrobat PDF file) »

Maori Scholarship Application Form 2018 - (395 KB Adobe Acrobat PDF file) »