Published: 2 October, 2018
Whaler by Providence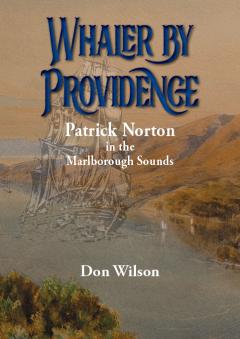 You are invited to the launching of Whalers by Providence
Author Don Wilson will talk about researching and writing this
336-page history of his ancestor Patrick Norton, one of the first shore
whalers to settle in the Marlborough Sounds, and Patrick's Ngāi Tahu
wife Tangitu. Arrested for theft in Galway and sentenced to seven
years transportation, Patrick served out his sentence, signed on to his
first ship in Sydney and began a new life as a sealer and whaler in the
Southern Ocean. He arrived at Te Awaiti in 1831. With the Keenan,
Guard, Love, Jackson and Heberley families the Nortons settled in the
Sounds and their descendants were still whaling in the 1960s.
WHALER BY PROVIDENCE
at the
Picton Library Saturday 3 November 2018 1.30pm
and there will be a second book launch at 
Page Blackmore in Nelson at 5:30pm Tuesday 6th November 2018

Signed copies available $50 (Sorry, no Eftpos)
WHALER BY PROVIDENCE: Patrick Norton in the Marlborough Sounds
published by RIVER PRESS, Picton
available from www.riverpress.co.nz, author Don Wilson (timatanga@gmail.com) and all good bookshops

Whaler by Don Wilson - (159 KB Adobe Acrobat PDF file) »
« Back.