Kia Hiwa Ra
The Trust Office is now open under COVID-19 Status Level 2. Kindly practice safe distancing and sanitising requirements if you should visit. In the meantime please continue to review this website for updates from the Ministry of Health COVID-19 Updates. Click here »
The Trust Office is now open under COVID-19 Status Level 2. Kindly practice safe distancing and sanitising requirements if you should visit. In the meantime please continue to review this website for updates from the Ministry of Health COVID-19 Updates
Click here »
Noticeboard
Posted on 19 March, 2020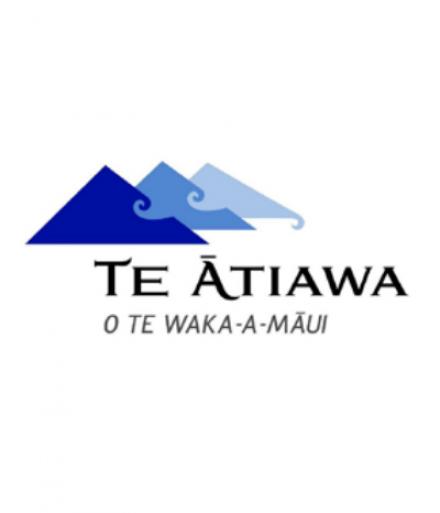 Tēnā koutou,
Te Ātiawa o Te Waka-a-Māui Trust has been working through our responsibilities as an organisation to ensure we do our best to mitigate the impacts of COVID-19 for whānau members registered with Te Ātiawa o Te Waka-a-Maui Trust.
These are unprecedented times and we need to take on board the information and guidelines from our Health professionals. Current plan Our priority is to be prepared by following Ministry of Health (MoH) Guidelines on the health, safety and wellbeing of our whanau, with a focus on our most vulnerable.
This is a serious evolving situation and we need to take preventative action and have instigated a process of welfare calls that will be made to all of our over 60s and those who have underlying illness's that we have contact details for. If you have whanau that are over 60 years of age and those who have underlying illness's and they don't receive a phone call or email from us, please let us know so that we can update our records and enable welfare checks for them.
As staff we will also be following the MoH guidelines, we will be using video conferencing facilities and technology as much as possible to avoid unnecessary travel we continue to operate.
The over-arching message is to protect yourself and others by following the MoH guidelines which are:
Do not

 go to work or school if you feel unwell or are showing 'flu' like symptoms – please stay home.
Cough or sneeze into your elbow or by covering your mouth and nose with tissues.
Put used tissues in the bin or a bag immediately.
Wash your hands with soap and water often (for at least 20 seconds).
Try to avoid close contact with people who are unwell.
Don't touch your eyes, nose or mouth if your hands are not clean.
Avoid personal contact, such as kissing, sharing cups or food with sick people.
Clean and disinfect frequently touched surfaces and objects, such as doorknobs.
Call Healthline on 0800 358 5453 if you have any symptoms.
Supporting Vulnerable Members of the Whānau
In the event that a whanau member is required to self-isolate or is particularly vulnerable in this situation (e.g. underlying health issue, compromised immune system), please check in with them to ensure they have the supplies and support they need.
Please contact the office at 0800 284 292 or office@teatiawatrust.co.nz if you have any concerns or questions.
Social Distancing / Physical Contact / Hongi
Physical contact has been identified by the MoH as having the potential to increase the risk of spreading COVID-19, as such they recommend any unnecessary contact should be avoided if possible, take a Social Distancing approach, MoH recommendations and common sense should be followed including self-isolation.
Hongi is at the discretion of the individual to receive or not in any capacity, respecting personal Rangatiratanga is important.
Hui – numerous hui are being cancelled or postponed and following the advice from the MoH, this may affect sport, we will keep a watching brief and keep information available as it comes to hand.
KIA HAUMARU E TE WHĀNAU
Posted on 14 February, 2020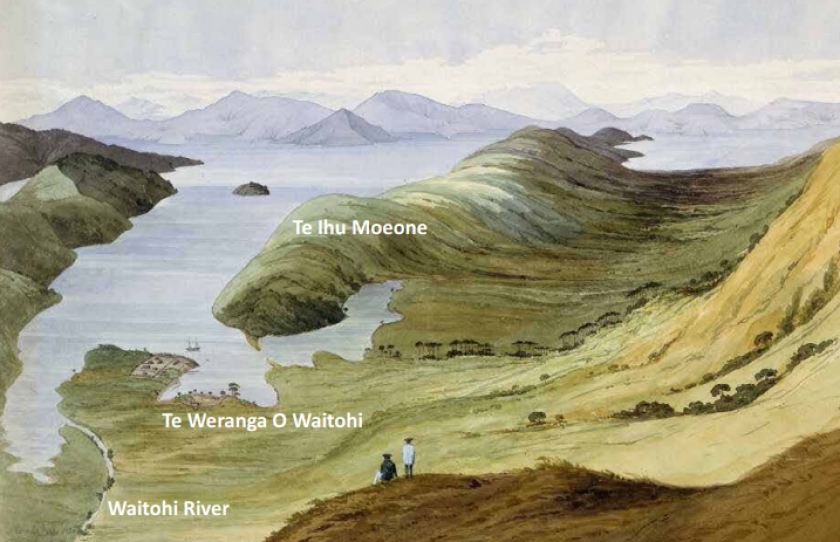 PICTON FERRY TERMINAL LANDSCAPE CONCEPT
As Port Marlborough and Kiwi Rail have teamed up to modify/build new facilities pertaining to Picton Ferry Terminal for new vessels below is a link  for your perusal and consideration
KEY FUNCTIONAL REQUIREMENTS
- create a destination gateway, that locals and visitors are proud of, and enjoy using
- drop off/ pick up
- pedestrian access
- service vehicle access
- visitor parking
- bus/coach access (cruise/
- ability to work with seasonal flux

OPPORTUNITIES TO :
- create a crafted sequence of landscape spaces
- create a memorable visitor experience
- support the health and well being of Picton in terms of its PEOPLE+PLACE+CULTURE
- acknowledge Te Ātiawa history and context in Waitohi/Picton/Waikawa

HOW MIGHT THESE OBJECTIVES BE ACHIEVED
- Support and recognize tangata whenua historical and contemporary connections to the site and the broader Picton area where appropriate ;
- Integrate landscape features including cultural references to the historical Waitohi Stream;
- Celebrate Picton's maritime/port coastal landscape;
- Achieve design consistency and coherence appropriate to the scale of the

Ferry Terminal operations;
- Support activation of the coastal edge and pedestrian access into Picton town centre;
- Support existing ecological systems; and
- Integrate safe, amenity enhanced multi-modal circulation routes.
- Develop the design in line with the sustainability strategies of both Kiwirail ad Port Marlborough New Zealand


For more detailed information, download the presentation document here » (11MB PDF)
Posted on 29 January, 2020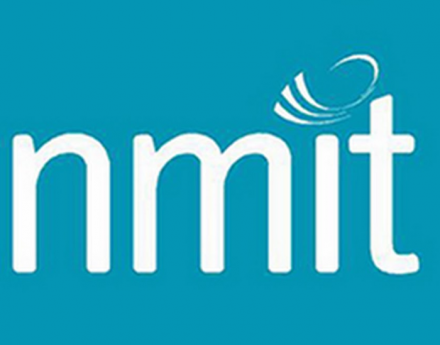 Kaitiaki Whenua Trainee Ranger
This is an amazing opportunity to get a Level 4 qualification in conservation with mautauranga Maori overlaid and connections to the rohe iwi and marae – this opportunity is unique and not available anywhere else. If numbers don't hit 12 the programme will not proceed.
We want people to enrol now to register their interest. 
https://www.nmit.ac.nz/study/programmes/kaitiaki-whenua-trainee-ranger/
We will connect with people applying to support them to complete the application and/or to navigate to alternative programmes if they subsequently decide Project Moturoa is not for them and they don't want to proceed.  Applicants will also be provided with support and advice on Student Allowance and/or Loan, course related costs (e.g. personal equipment, etc.) and any other questions they might have.
The age criteria is 18 plus (no upper limit). 
Meanwhile there are new opportunities on the horizon.  There is a new national programme in development which is earn as you learn in paid employment but with no qualifications attached.  Project Moturoa lends itself nicely as a pathway into the new programme.
The collaborative landscapes projects in Te Tauihu will provide a range of new paid employment – this is a great time to prepare for these new jobs by achieving a relevant level 4 qualification in 2020.
https://www.nmit.ac.nz/study/programmes/kaitiaki-whenua-trainee-ranger/
Please feel free to reply to this email with any patai.  Your key contacts are:
Pene Gieger – Project Moturoa Coordinator phone 0223119458
Matt Hippolite – Department of Conservation Partnerships
Sharlene Maniapoto – Whenua Kura
Monique Day – NMIT
Ronnie Gibson – secretariat Environmental Pou