Kia Hiwa Ra
The Trust Office is now open under COVID-19 Status Level 2. Kindly practice safe distancing and sanitising requirements if you should visit. In the meantime please continue to review this website for updates from the Ministry of Health COVID-19 Updates. Click here »
The Trust Office is now open under COVID-19 Status Level 2. Kindly practice safe distancing and sanitising requirements if you should visit. In the meantime please continue to review this website for updates from the Ministry of Health COVID-19 Updates
Click here »
Noticeboard
Posted on 4 April, 2020
* Archived - This notice has expired and is published for archival purposes only.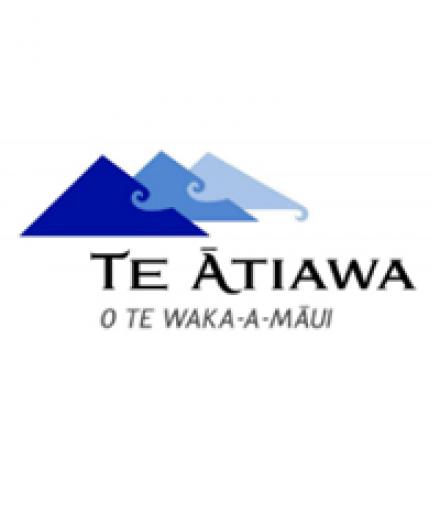 What your Trust is doing.
Update from your Trust - 4th April, 2020
Kia ora koutou katoa
It has now been one full week since the New Zealand Government's decision to place the country at Alert Level 4 (lockdown) in response to the worldwide COVID-19 (Coronavirus) pandemic crisis and to activate a Civil Defence State of Emergency.
What has your Trust been doing?
Trustees and Operations are liaising, and working closely with various support, government and community agencies, along with local councils across the rohe. A number of our team are in lead roles.
It is important that Te Ātiawa keep abreast of what is happening.
Find out who needs assistance.
What type of assistance is needed.
How assistance can get to those who need it.
To help to identify what circumstance or situation our members find themselves in during this crisis, it is vital that we are able to communicate with you. And, that our records are up to date.
Please, if you could update your records that would be one way you could help us, to keep you informed.
<CLICK HERE> to enter your phone number; your mobile number; your email address and your residential address. Please be assured, as with all members' details, this information is kept strictly private.
Operations are currently working on a Telephone Tree - Phase 1.

Shortly, our Kaumātua will be receiving a call from one of the team, to check that the Kaumatua is OK. The team member will also enquire whether the Kaumātua is alone during this crisis, and if they need help of any sort.
If the Kaumātua does require help then the team will contact the appropriate support agency we are working with to arrange the appropriate assistance. Unfortunately our team are also in lockdown during the Crisis and are not able to personally visit.
Te Ātiawa members, both in Aotearoa and Overseas, will be contacted.
One support agency we are working closely with to help our whānau, is Te Pūtahitanga o Te Waipounamu.
Te Pūtahitanga have Manaaki Navigators who have the all the safety PPE (Personal Protective Equipment), and the authorisation to travel "outside their bubble", to enable the Manaaki Navigators to attend to iwi/members requiring assistance, whereas our staff do not have safety PPE or authorisation to travel, and therefore must remain in lockdown.
Members are reminded that it is also vitally important the Te Pūtahitanga o Te Waipounamu 'Whanau Support Survey' is filled out (if you haven't already done so), enabling Te Pūtahitanga o Te Waipounamu to ascertain who needs support, and what that support looks like. <CLICK HERE> to fill out the Survey.
Te Pūtahitanga o Te Waipounamu have a triage analysist and a #MANAAKI20 Call Centre available 24/7, and are able to arrange urgent assistance. Te Pūtahitanga o Te Waipounamu also have network links with similar Whānau Ora Agencies and departments. The #MANAAKI20 Call Centre number is 0508 4 MANAAKI (0508 462 622)
Although the Trust Office is closed, the Operations team are still hard at work in the virtual environment.
You can still ring either of the Trust phone numbers: -
0800 284 292 or 03 573 5170 (Overseas Members ring +64 3 573 5170)
If your request is urgent we will make every endeavour to render fast assistance be it assistance with emergency housing, access to food or medical or any other assistance.
It would be appreciated if you know of any whānau member requiring assistance to forward such details to us.
While this Crisis continues your Trust encourages you to visit the website for updates.
Be assured we are on standby to support you through these challenging times.
In the meantime, please take extra care of yourself, your whānau, your friends and neighbours and be kind to others, especially at this very trying time.
Reduce Contact. Reduce Risk. Reduce Spread