Latest News
Published: 22 March, 2019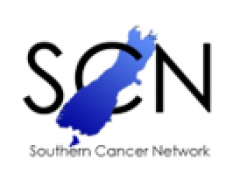 SICCG expressions of interest - (70 KB unknown) »
Published: 22 March, 2019
Follow up from Hui

Follow up from Hui Harvey Ruru - (172 KB Adobe Acrobat PDF file) »
Published: 22 March, 2019
Te Putahitanga
Fixed Term/Full Time
Kia hiwa rā!
We have a great opportunity for an experienced personal assistant/office manager to join Te Pūtahitanga o Te Waipounamu.
The primary focus of this position is to provide seamless administrative and management support to the team of Te Pūtahitanga o Te Waipounamu, Te Whenua Taurikura (the hub at 10 Show Place) and personal assistant support to the Pouārahi / Chief Executive.
Day to day you will be responsible for a variety of activities including diary management, travel arrangements, editing and formatting of documents, coordination of meetings, minute taking, special projects and other ad hoc administrative and support duties. The ability to manage multiple tasks and relationships will be essential to success in supporting a very busy team and Chief Executive.
A high level of attention to detail, great organisation skills and the ability to work autonomously to tight deadlines are key requirements.
To be successful in the role you will be a highly efficient operator with exceptional oral and written communication skills and possess the following attributes:
At least five years of office administration at a senior administrative level
Advanced user of Word, PowerPoint, Excel and Outlook.
Strong awareness of and affinity for the needs and aspirations of whānau.
An understanding of tikanga and te reo Māori will support you in this high contact and relational role. We provide a safe and supportive learning environment for kaimahi to develop their tikanga and te reo Māori skills.
Above all else you will have boundless amounts of common sense and initiative, be reliable, diligent, resilient and be able to work autonomously.
This is an exciting and a rare opportunity to support the team of Te Pūtahitanga o Te Waipounamu. We are a highly reputable, thriving organisation, striving towards enriching the lives of current and future generations; whānau are at the heart of everything we do. If this sounds like the role for you, please do not hesitate to apply.
For further information and confidential enquiries, please contact Keri Lingard on 03 974 0335.
Nau mai, haere mai, tauti mai!
20190225 Executive Assistant Office Manager PD - (331 KB unknown) »
Published: 22 March, 2019
Community and Support Worker
Kia ora. We are recruiting!! 
If you are passionate about the safety of wahine and tamariki in our community and support the Refuge work, we want to hear from you. Please note are committed to Te Tiriti o Waitangi and our cornerstone of Parallel Development in our recruitment processes.
We are looking for:
* A Practice Leader 30 hours per week to provide high quality leadership, direction and accountability for the staff and volunteers of our Refuge.
* A Tamariki/Child Safety Worker: 30 hours per week to provide advocacy and education programmes for tamariki and rangatahi.
* TWO Wahine/Women's Programme Facilitators: 30 hours each facilitating wahine/women's education programmes.
Ads will be on SEEK. For information, application packs and position descriptions please email admin@whakaturefuge.org.nz.
Applications close 5pm 1 April 2019.