Latest News
Published: 22 March, 2019
SUMMARY
Measles is highly contagious – and easily preventable.
It affects both children and adults.
2 doses of the measles vaccine provides the most effective protection for yourself, your family and the wider community. After 2 doses of the MMR vaccine, more than 95% of people are protected from measles.
In New Zealand, if you were born in 1969 or later, you can get the measles vaccine for free.
Vaccination is particularly important if you are planning to travel anywhere overseas – to protect yourself and to help prevent outbreaks in New Zealand.
The number of confirmed cases of measles in Canterbury now stands at twenty-five and is likely to rise further over the coming days and weeks. It can now be assumed that measles is circulating widely in our community.
Under-immunised people who come within two metres of an infectious person, however briefly, have a 90% chance of contracting measles.
Measles is a serious, highly infectious, potentially life-threatening disease. Up to 30 percent will develop complications – usually children under five. Measles during pregnancy increases the risk of miscarriage, premature labour and low birth-weight in babies.
Under-immunised people exposed to measles first develop a respiratory type illness with dry cough or runny nose or conjunctivitis and a temperature over 38.5 C and a rash. People are considered infectious from 5 days before, until 5 days after, the rash first appears.
The best protection is for people born after 1969 is to have had two MMR (measles, mumps and rubella) vaccinations.
How measles spreads
Measles is a highly infectious virus that spreads easily from person to person through the air, via breathing, coughing and sneezing. It affects both children and adults.
If you catch measles you are infectious 5 days before and until 5 days after the rash appears.
Anyone with measles needs to be isolated from the time they become ill until 5 days after the rash has appeared. Isolation means staying at home and missing out on things like school, work, sporting competitions and social events. 
It is extremely important to stay in isolation if you're asked to do so, to protect vulnerable people including babies, pregnant women, cancer patients and others who are unable to be immunised.
If you are exposed to measles and can't prove that you're immune (for example, by showing your immunisation record), you'll need to be isolated for at least 14 days.
Schools and child care centres have the legal power to exclude unvaccinated children when there is a risk of measles being spread.
Measles complications
Measles can be life threatening: about 1 in 10 people with measles will need hospital treatment.
Measles can also lead to other complications, including:
ear infections (which can cause permanent hearing loss)
diarrhoea
pneumonia
seizures
swelling of the brain – this is rare, but can cause permanent brain damage or death.
Up to 30% of people with measles will develop complications – usually children under 5 and adults over the age of 20.
Measles during pregnancy increases the risk of miscarriage, premature labour and low birth-weight babies.
Published: 22 March, 2019
Taranaki Maunga Engagement Hui

TMTB Maunga Hui 2019 Updated2 - (466 KB Adobe Acrobat PDF file) »
Published: 22 March, 2019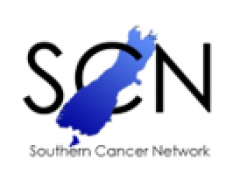 SICCG expressions of interest - (70 KB unknown) »
Published: 22 March, 2019
Follow up from Hui

Follow up from Hui Harvey Ruru - (172 KB Adobe Acrobat PDF file) »
Published: 22 March, 2019
Te Putahitanga
Fixed Term/Full Time
Kia hiwa rā!
We have a great opportunity for an experienced personal assistant/office manager to join Te Pūtahitanga o Te Waipounamu.
The primary focus of this position is to provide seamless administrative and management support to the team of Te Pūtahitanga o Te Waipounamu, Te Whenua Taurikura (the hub at 10 Show Place) and personal assistant support to the Pouārahi / Chief Executive.
Day to day you will be responsible for a variety of activities including diary management, travel arrangements, editing and formatting of documents, coordination of meetings, minute taking, special projects and other ad hoc administrative and support duties. The ability to manage multiple tasks and relationships will be essential to success in supporting a very busy team and Chief Executive.
A high level of attention to detail, great organisation skills and the ability to work autonomously to tight deadlines are key requirements.
To be successful in the role you will be a highly efficient operator with exceptional oral and written communication skills and possess the following attributes:
At least five years of office administration at a senior administrative level
Advanced user of Word, PowerPoint, Excel and Outlook.
Strong awareness of and affinity for the needs and aspirations of whānau.
An understanding of tikanga and te reo Māori will support you in this high contact and relational role. We provide a safe and supportive learning environment for kaimahi to develop their tikanga and te reo Māori skills.
Above all else you will have boundless amounts of common sense and initiative, be reliable, diligent, resilient and be able to work autonomously.
This is an exciting and a rare opportunity to support the team of Te Pūtahitanga o Te Waipounamu. We are a highly reputable, thriving organisation, striving towards enriching the lives of current and future generations; whānau are at the heart of everything we do. If this sounds like the role for you, please do not hesitate to apply.
For further information and confidential enquiries, please contact Keri Lingard on 03 974 0335.
Nau mai, haere mai, tauti mai!
20190225 Executive Assistant Office Manager PD - (331 KB unknown) »