Latest News
Published: 10 May, 2019

Job Description

Position: Kaihautu
Responsible to: Chief Executive
Job Purpopse:
As a senior advisor to the Mayor and Councillors, the Chief Executive, and the
Leadership Team, you play a leadership role in the development of strategic and
operational rangatira to rangatira relationships between the Tasman District
Council and the eight iwi of Te Tau Ihu enabling the organisation to ensure tikanga
Māori cultural policy is embraced by the organisation, and that decision-making is
fully and effectively informed by Māori perspective. You will have the mana to
stand with and engage with the leaders of Te Tau Ihu.
You also provide cultural support to the Mayor and Councillors, Chief Executive
and Council staff in respect of tikanga; and provide leadership and guidance to
both partner effectively with Maori and support an internal culture which is
welcoming, inclusive and acknowledges te ao Māori. You will help to bridge the
gaps between iwi, Council, the wider community to help realise the partnership
embodied by Ti Tiriti.

2019 Kaihautu - (483 KB Adobe Acrobat PDF file) »
Published: 10 May, 2019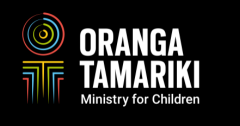 Job Vacancy
Title: Assistant Site Manager
Group: Services for Children and Families (South)
Reports to: Site Manager



assistant site manager - (279 KB Adobe Acrobat PDF file) »
Published: 7 May, 2019
Contracts Advisor - Te Pūtahitanga o Te Waipounamu
https://mahi.ngaitahu.iwi.nz/jobdetails/ajid/4xbo7/Contracts-Advisor-Te-Pūtahitanga-o-Te-Waipounamu,13902.html
Fixed Term / Full Time
Christchurch
Kia hiwa rā!
We have an exciting opportunity for an experienced contracts advisor to support and deliver Whānau Ora initiatives throughout Te Waipounamu!
Te Pūtahitanga o Te Waipounamu is the Whānau Ora Commissioning Agency for Te Waipounamu.   Te Pūtahitanga is a Limited Liability Partnership formed by the nine iwi of Te Waipounamu. It is intended that the organisation will be a vehicle through which whānau are enabled to pursue their aspirations for health and wellbeing.
The commissioning agency model contributes to realising the power of Whānau Ora by developing strategies based on four guiding principles:
Kotahitanga - collaborative approach to integrated solutions and delivery
Kāinga focus - local solutions. Whānau initiated solutions are best.
Panoni hou - innovation through investing in new solutions, encouraging social innovation and entrepreneurship to incentivise new services, new approaches and integrated solutions
Kōkiritanga - partnering for success
The primary focus of the Contract Advisor is building and maintaining relationships and networks with whānau. Spending around 80% of their time out in the field, this role will be the face of Te Pūtahitanga o Te Waipounamu to our clients. The Contract Advisor will be responsible for engaging with key stakeholders. Through a consultation process this role will support whānau to determine their local development needs and any opportunity for Te Pūtahitanga o Te Waipounamu to provide advice and services.
This role will require someone with excellent interpersonal and communication skills, coupled with a high level of professionalism to support the initiatives of  this significant, whānau focused organisation. A working understanding of kaupapa Māori will be essential.   Experience of contract management and procurement procedures is necessary for the role.
You will engage in a variety of set tasks; however, you will also be required to assist your Te Pūtahitanga Team members as and when needed. Being able to effectively time manage and prioritise your mahi will be crucial to your success in this role.
Reporting to the Commissioning Manager you will be responsible for:
Managing a selection of commissioned initiatives post investment and along the contract negotiation process
Advising in relation to future commissioning initiatives, particularly around the processes for recruitment and selection of new initiatives
Working closely with the whānau enterprise coaches and other contract advisors.
If you are looking for an exciting and rewarding new opportunity to support the realisation of Whānau Ora, then this role is for you. Some travel outside of Christchurch will be required.
To apply please follow the link below and apply online. For further information and confidential enquiries, please contact Megan Te Kahu on 03 974 0116.
Nau mai, haere mai, tauti mai!
Applications Close: 11.55pm, Thursday 16 May 2019
Published: 26 April, 2019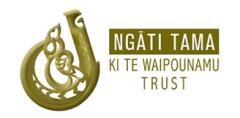 Cultural Advisor
Your broad role as Cultural Advisor will be to:
Drive the implementation of cultural revitalisation initiatives for iwi members
Manage the execution and delivery of identified projects within constraints
Be a spokesperson for Ngāti Tama and enhance the mana of the iwi
Provide cultural guidance for staff, trustees, directors and representatives
Guide the treatment of taonga and contribute to the maintenance of a taonga database
Contribute to funding applications and reporting as required
To be successful in this role you will need: 
A relevant tertiary qualification or experience in a related field is preferred
Proficiency in te reo māori and understanding of the tikanga and kawa of Ngāti Tama
Demonstrated leadership ability in the provision of whānau centred initiatives
A thorough understanding of iwi, māori and crown relationships including Te Tiriti o Waitangi
Possess excellent interpersonal, networking and relationship skills
If you are a highly motivated leader with sound project management skills and a demonstrated passion for Te Ao Māori then we want to hear from you
Send your cover letter and CV to culture@haystackjobs.net
Further enquiries: Sacha on 027 386 9288