Latest News
Published: 20 May, 2019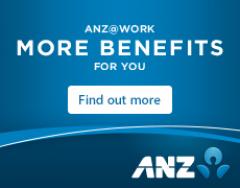 ANZ has partnered with Te Atiawa Trust to offer its members special banking benefits. The ANZ@work Standard Package offers you personal banking benefits such as discounts and fee waivers on some ANZ products.
Find out more about the ANZ@work Standard Package , and register your interest online, visit any ANZ branch or call 0800 269 296.


Package Flyer - (842 KB Adobe Acrobat PDF file) »
Published: 15 April, 2019
What makes a good life?
Today the Office of the Children's Commissioner and Oranga Tamariki released their joint report  - What makes a good life?. It provides an overview of what they heard from more than 6,000 children and young people, commissioned as part of the wider public engagement to inform the Child and Youth Wellbeing Strategy.

Along, with responses from an online survey, it includes feedback from face-to-face interactions with those whose voices are less often heard; for instance children with disabilities and young people in alternative education centres or in the youth justice system.
They talked about what the good life looks like to them, the things that get in the way, and what we need to focus on to make things better. While most children are enjoying many elements of wellbeing, up to a third indicated they were facing challenges in some aspect of their life, and one in ten face multiple challenges. These include racism, discrimination, bullying, poverty, violence and drugs.  Overwhelmingly, young people have said they want to be accepted for who they are and who they want to be.

This in-depth feedback from children and young people will be included in our analysis of all submissions, survey responses and feedback from the wider public engagement. We will publish a summary report of findings from all our engagement in coming weeks. These findings will help inform the development of the first Child and Youth Wellbeing Strategy, due to be launched later this year.

Read the 'What makes a good life? report