Latest News
Published: 26 April, 2019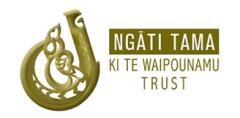 Cultural Advisor
Your broad role as Cultural Advisor will be to:
Drive the implementation of cultural revitalisation initiatives for iwi members
Manage the execution and delivery of identified projects within constraints
Be a spokesperson for Ngāti Tama and enhance the mana of the iwi
Provide cultural guidance for staff, trustees, directors and representatives
Guide the treatment of taonga and contribute to the maintenance of a taonga database
Contribute to funding applications and reporting as required
To be successful in this role you will need: 
A relevant tertiary qualification or experience in a related field is preferred
Proficiency in te reo māori and understanding of the tikanga and kawa of Ngāti Tama
Demonstrated leadership ability in the provision of whānau centred initiatives
A thorough understanding of iwi, māori and crown relationships including Te Tiriti o Waitangi
Possess excellent interpersonal, networking and relationship skills
If you are a highly motivated leader with sound project management skills and a demonstrated passion for Te Ao Māori then we want to hear from you
Send your cover letter and CV to culture@haystackjobs.net
Further enquiries: Sacha on 027 386 9288
Published: 24 April, 2019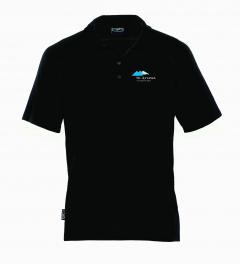 Tēnā koutou katoa ngā uri o Te Ātiawa o Te Waka a Māui
Te Ātiawa Trust Office wish to advise you all those wanting to purchase Te Ātiawa o Te Waka a Māui Polo shirts are now available to order. All orders are made to order.
If you would like to make an order, please contact the office on 03 573 5170 or email office@teatiawatrust.co.nz.
Details below:
MERINO SHORT SLEEVE POLO – MENS  (EGMSP)
190gsm 100% merino wool single jersey | Tapered fit | Self fabric collar | Short sleeve raglan | Cover stitch detailing on front and back panels | ECO GEAR button plaquet | ECO GEAR side pip
Colour: black
| | | | | | | | |
| --- | --- | --- | --- | --- | --- | --- | --- |
| Sizes: | S | M | L | XL | XXL | 3XL | 5XL |
| ½ Chest (cm): | 51 | 53.5 | 56 | 58.5 | 61 | 63.5 | 68.5 |
MERINO SHORT SLEEVE POLO – WOMENS  (WEGMSP)
190gsm 100% merino wool single jersey | Self fabric collar | Short sleeve raglan | Cover stitch detailing on front and back panels | ECO GEAR button plaquet | ECO GEAR side pip
Colour: black
| | | | | | | | | |
| --- | --- | --- | --- | --- | --- | --- | --- | --- |
| Sizes: | 8 | 10 | 12 | 14 | 16 | 18 | 20 | 22 |
| ½ Chest (cm): | 43.5 | 46 | 48.5 | 51 | 53.5 | 56 | 58.5 | 61 |
All Poloshirts cost $89 each
Published: 16 April, 2019
Nelson Nature Fix
16 April 2019

After a break over the summer, welcome to the first 2019 Nelson Nature Fix - a regular snippet about Nelson's natural environment, and what we can do to look after it.  If you know anyone who you think might enjoy getting a regular nature fix, please pass this on and encourage them to sign up. You can read back issues here.
 
Along came a spider.....
The infamous katipo (Latrodectus katipo) spider is an endangered native species and one of our threatened coastal species. It is estimated that there are only a few thousand katipo left making it rarer than some species of kiwi.  
This species is at risk of extinction and is in decline throughout NZ. In 2002, there were only 26 populations known in the whole of New Zealand, including a couple of sites in the Nelson region.
 
The main factors contributing to its decline are loss of habitat and declining quality of the remaining habitat. Katipo live among sand dunes, much of which has been modified for farming or urban development. Invasive plants like marram have also led to the decline of suitable habitat.
 
The name katipo is from the Māori katipō, meaning "night-stinger". It is a small to medium-sized spider, with the female having a round black or brown pea-sized body. Red katipo females, found in the South Island and the lower half of the North Island, are always black, and their abdomen has a distinctive red stripe bordered in white.
 
Webs are typically established in low-growing dune plants and other vegetation such as the native pingao or driftwood. Katipo feed mainly on ground-dwelling insects, caught in an irregular tangled web spun amongst dune plants or other debris.
 
Katipo need fairly specific habitat to build their webs. Native pingao typically grows with bare patches of sand between the plants, leaving space for the spiders' webs. Plants like marram, an invasive grass which was originally planted to stabilise dunes but is now considered a weed, grow in denser stands which make it difficult for the katipo to construct a web able to catch their insect prey.
 
Although they have a fearsome reputation, katipo bites are very rare. No deaths have been reported since 1901 and the most recent reported bites were to a Canadian tourist in 2010 and a kayaker in 2012. Bites are rare as the katipo is a shy, non-aggressive spider. The katipo will only bite as a last resort; if threatened the spider will usually fold up into a ball and drop to the ground or retreat to the nearest cover. They are more scared of you than you are of them!
 
What is Nelson Nature doing to help katipo? Helping to conserve precious dune habitat in Nelson, by protecting against weed invasion and by restoration planting.
 
What can you do to help katipo? Keep to marked trails in the dunes, get involved in dune restoration projects and don't collect driftwood.
 
Keep yourself and the katipo safe by giving your clothes a good shake if you've left them lying on driftwood.

 
Published: 15 April, 2019
Tēnā koe,

How iwi perceive, use and manage introduced species is important for the environmental future of Aotearoa New Zealand.
We are surveying representatives from iwi, hapū, and marae communities to understand how they are relating to, preparing for, and/or responding to introduced species. This information will help us identify unique iwi, hapū, and marae community innovations, shortcomings in current approaches, and opportunities for linking tribal and non-tribal entities and organisations in regional introduced species management. We hope to gather information that may help iwi, hapū, and marae communities, their descendants, and their introduced species management partners in the future.
The survey will take around 10-20 minutes to complete.
Introduced Species Survey 2019
We hope that you will be willing to forward this survey link to people (whānau, tribal representatives, others involved in environmental management for iwi, hapū, and marae communities) who you think would share relevant information for a survey of this kind.  We hope to encourage as much engagement as possible in order to elicit rich information about our environmental management concerns, opportunities, and practices. All information will be shared with you in order to support your continued efforts.
We will not ask or record your name in this survey. We will record the name of the entity, organisation or community you are affiliated with in some way so that we can sort out geographic and cultural differences in our survey sample. We will keep the information collected for this study secure and confidential. 
Please email us if there is anything that you would like to know about this study.
Published: 15 April, 2019