Latest News
Published: 7 September, 2018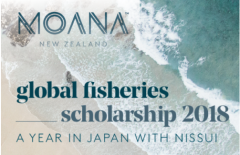 Want to spend a year in Japan? Get your application in quick for the 2018 Global Fisheries Scholarship!
Want to spend a year in Japan? Get your application in quick for the 2018 Global Fisheries Scholarship!
Are you Māori? Have studied or worked in fisheries or business? Interested in a career in the seafood industry? Want to spend a year in Japan?
If you answered "Āe!", or know someone in your whānau that would, then let them know that the Global Fisheries Scholarship is open for applications. The scholarship is a joint initiative between Te Ohu Kaimoana and Japanese seafood company Nippon Suisan Kaisha Limited (Nissui) and allows for one lucky scholar to spend a year working and learning about the global seafood industry while being based at Nissui's headquarters in Tokyo and around Japan.
The recipient will learn aspects of the seafood industry from aquaculture to processing, food safety to food technology, sales and marketing, all while immersing themselves in Japanese daily life. They will also spend up to nine-month's learning Japanese language and culture prior to leaving New Zealand, as well as intensive language training on arrival.
We are looking for Māori who have studied or work in fisheries management, aquaculture, marine biology, business management and fisheries or food processing and are looking at a career in the New Zealand seafood industry.  
Applications will be closing 5pm next Wednesday 12th September.
Application forms can be downloaded from the Moana New Zealand website. If you have any questions please contact recruitment@moana.co.nz.
Noho ora mai rā,
Dianne Brown
Acting Chief Executive
Published: 23 August, 2018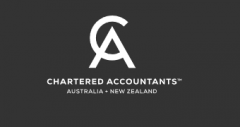 Tēnā koe.
Please find attached information for the Chartered Accountants Australia & New Zealand and Ngā Kaitatau Māori o Aotearoa scholarships (Ngā Raumanako Māori Scholarship & Suzanne Spencer Memorial Scholarship) for 2018.  You can find more information on these scholarships by visiting 
https://www.youunlimitedanz.com/resources/scholarships-and-competitions/nkmoa
Published: 16 August, 2018

Māori pre-governance leadership programme 2018
This 5-day programme will introduce emerging Māori leaders to leadership tools drawn from different Māori, non-Māori and global settings. Participants will examine how leadership themes link back to their own tribal, Māori land trust or company workplace strategy and culture. The programme will prepare them for the expectations of Māori governance roles in the future. It is provided in partnership between Te Pūtea Whakatupu Trust, the Federation of Maori Authorities and the Victoria University of Wellington.
When
Thursday 30 August to Tuesday 4 September 2018 (plus travel before and after).
Location
Victoria Business School (Rutherford House, 23 Lambton Quay, Wellington).

HRW Young Maori Leaders Programme Flyer2 - (775 KB Adobe Acrobat PDF file) »
Published: 16 August, 2018

Cancer Services Resource Directory that has been developed to assist all those working with and supporting whanau on the Cancer Pathway.  Please refer to this Directory when you need to identify appropriate support.

Cancer Services resource diary - (176 KB Adobe Acrobat PDF file) »
Published: 2 August, 2018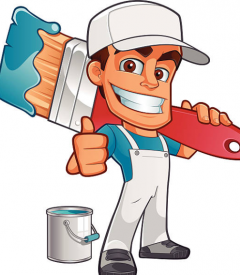 Painting and Maintenance service
Reasonable rates
All negotiable
Painting
Yard Work
Tree Work
Landscaping
Contact: Errol MacDonald on phone 022 1044 779 or email emacz0815@gmail.com