Kia Hiwa RĀ
The Trust Office is open under COVID-19 Status Level 1. Kindly practice safe distancing and sanitising requirements if you should visit. However, if you are unwell, please seek medical attention. In the meantime continue to review this website for any MOH updates . Click here »
The Trust Office is open under COVID-19 Status Level 1. Kindly practice safe distancing and sanitising requirements if you should visit. However, if you are unwell, please seek medical attention. In the meantime continue to review this website for any MOH updates
Click here »
Current Kaitiaki o te Taiao Mahi
---
Kaitiaki o te Taiao (KT) Team
Tēnā koutou katoa nā Kaitiaki o te Taiao (KT) Team – Sylvie, Daren and Shappy
Generally
The tail end of 2020 and the beginning of 2021 has been a hectic time for the KT Team, between attempting to catch up on the backlog of mahi from the 2020 Covid-19 lockdown and dealing with the ever-growing taiao mahi. All going well, the Team will address capacity issues with the introduction of two new members through 2021.
Te Mana o Te Wai Workshop held 3 February 2021 - Ngāti Tama ki te Waipounamu Tari, Nelson
Sylvie has been representing Te Ātiawa at discussions about the process to give effect to Te Mana o te Wai, internally through the National Policy Statement for Freshwater Management 2020 (NPS-FM) and RMA reform.
Te Tau Ihu Iwi are working with consultant, Tina Porou of Poipoia Ltd on a kete of tools to assist iwi, hapū and whānau with implementation of Te Mana o Te Wai. There are two streams to the toolbox:
Help for iwi and hapū to define what Te Mana o Te Wai means for them
Providing guidance to councils, including indicative budgets
The group is looking at using Te Tau Ihu as a case study on setting up a process for implementing Te Mana o Te Wai – i.e., Tangata Whenua define the planning framework with involvement from the councils. The case study will need to be completed by July 2021.
The group recently met with councils to inform them of this process and the next step is wananga with nominated Māturanga Māori experts from Te Tau Ihu.
Iwi Monitoring Updates – Te Arahanga Limited
Te Arahanga tauira had their graduation on December 12, 2020. Five tauira completed the full course, which included a Google Earth mapping project.
Over the back end of 2020 and the beginning of 2021, Te Arahanga monitors completed monitoring at the following sites: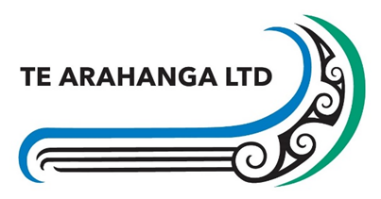 Waimea, Bells Island and Moturoa pipelines, Motueka Library,
Motueka and Mapua Pipeline,
Chorus Marahau and Riuwaka Fibre installations,
Borck Creek pump house and infrastructure,
Private Dwellings at Kaiteriteri,
Knight Property build, Maitahi Valley,
Riuwaka River forestry bridge,
Motueka River gravel extraction,
Borck Creek drainage and trenching works
Tōtaranui / Kura Te Au (Sounds) Rohe
Regenerative Tourism Workshop – Tōtaranui / Queen Charlotte Track
On 17 and 18 February, Daren and Shappy attended a two-day field workshop with national DOC leaders, with a view to exploring the future management of the Queen Charlotte Track. This is the beginning of a national pilot project for the implementation of Regenerative Tourism for significant DOC day-walk locations. This project is being jointly led by the KT Team and DOC and will potentially enhance the management and mauri of the Queen Charlotte Track and related environs.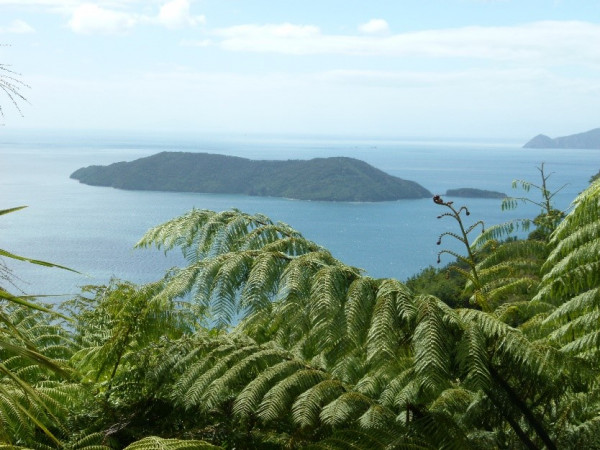 View of Motuara Island from the Track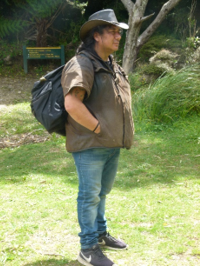 Daren Horne kia whakarongo ki te taiao
Proposed Marlborough Environment Plan (PMEP) – update on the appeal process
The first round of the PMEP mediation process, which was to begin for Te Ātiawa in Mid-February, has now been deferred due to Environment Court scheduling issues. Shappy will continue to represent the Trust's interests in the mediation phase.
Waitohi Ferry Terminal Upgrades Project Update
The KT Team reviewed the final set of volunteered conditions before the application was lodged just prior to Christmas. The final date for a formal response on the application was February 25. Once final comments have been received, the Hearing Panel has only 15 working days to make a decision. Details on the members of the Panel, the application and decision-making process can be found here: https://www.epa.govt.nz/fast-track-consenting/listed-projects/waitohi-picton-ferry-redevelopment/
Waikawa Marina Extension Project Update – February 2021
| | | |
| --- | --- | --- |
| Stage 1 | reclamation earthworks, | Complete |
| Stage 2 | breakwater and service construction | Commenced |
| Stage 3 | construction of jetties, roading and buildings | Yet to take place |
Stage two of works involves the construction of the breakwater, which involves the driving of steel piles into the seabed at four metre centres, with precast-concrete panels 'clipped' onto the front. Piling will begin in late February and take approximately six months to complete. The contractor has been working on systems and best practices to reduce the effects of the piling noise, both above and below water, including training three workers in marine mammal observation. This involves shutting down works when certain species are identified within close proximity directly prior to or while piling is taking place. The breakwater installation works will take approximately eight months to complete.
Whakatū (Nelson) Rohe
Nelson City Council (NCC) Plan Review – Proposed Marae Engagement session
Daren continues to work with NCC on mapping important heritage sites. On Thursday 12 November, Daren and Shappy attended a public session at Whakatū Marae run by The NCC Planning Team. This hui centred on issues of particular importance to Māori. Although attendance was light, it provided a good practical working opportunity, between iwi representatives and the NCC plan review team, to look at practical examples of how the proposed plan will improve management of te taiao.
Motueka (Tasman) Rohe
Motueka Wastewater Treatment Plant Relocation Group
Daren has been attending recent hui on this project. At the end of 2020, the group discussed 11 sites that had been identified as holding the right physical characteristics for the new site of the treatment plant. Daren has identified that 9 of the 11 sites are not suitable due to their cultural significance. At this stage, there are only two sites that have been identified as appropriate locations for the new treatment plant. TDC was advised to investigate potential sites closer to Moutere. The next hui is yet to be scheduled for 2021.
Mapua Waterfront Group
Daren continues to represent Te Ātiawa at these hui. Preliminary work on the development of Ngaio Reserve was scheduled to take place over four days, to be completed by December 14. However, when works began, local business owners raised their concerns with disruption of their businesses during the Christmas period. TDC decided to halt work, much to the dismay of the Mapua Waterfront Working Group. Preliminary work is to recommence in late February. As requested by Te Ātiawa, iwi monitors will be onsite to oversee works.
More information on the development at Ngaio Reserve can be found here: https://www.tasman.govt.nz/my-community/community-support/community-boards-and-advisory-groups/mapua-waterfront-working-group/
---
---