Te Ātiawa Historian/Whakapapa Advisor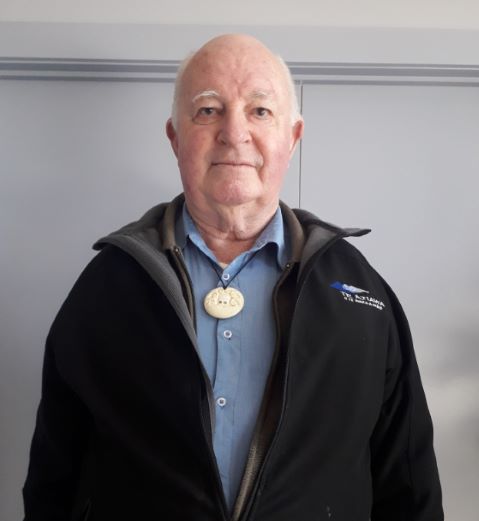 Kaumātua Mike Taylor has been Chairman of Te Ātiawa Whakapapa Committee since 1992 and came onboard as Iwi researcher for Te Ātiawa in 1994.
His knowledge has been very useful in putting together an accurate account of Picton and Te Ātiawa history for the Marlborough District Council's Heritage Trail.
Te Ātiawa arrived in Totaranui in the Queen Charlotte Sound in 1828, the beginning of their conquest of parts of the top of the south, which included Waitohi and some places around Nelson.
The name Waitohi comes from Te Weranga o Waitohi which refers to the sacred waters of Te Ātiawa Te Maunga Piripiri.
Mike can trace his ancestry through Te Koi to Poutini of the Tokomaru waka on his father's side, and more recently discovered missing links on his mother's side, that also lead back to Te Ātiawa.
His interest in the history of our tupuna started with a chance discovery of three whakapapa and a Marlborough Press obituary of the Chief Ropoama Te One in his great grandmother's bible in 1982.
Since then, searches for information about the whakapapa of his whānau, have widened to include the entire history of Te Ātiawa in Te Tau Ihu.
Over the years he has collated a vast amount of information from dusty archive rooms in libraries throughout the country, chased down missing links through overheard conversations, and made important findings poring through ancient journals found in long forgotten bookshelves.
His work has been painstaking and slow at times, but throughout the years his findings have helped many of our tamariki and mokopuna find their place in the world with information about their whakapapa.
"Some of our rangatahi who were likely to follow the wrong path, really turned their lives around just by knowing their Whakapapa and where they came from," Mike says.  "It is really rewarding to see them grow confidence in themselves and go on to make the most of their potential."
As well as his involvement with the Waikawa Marae, he chaired the Arapawa Māori Committee, was delegate to the Marlborough Māori Committee and was a member of the New Zealand Historic Places Trust Māori Heritage Committee.
He was associated with the formation of Ngā Takiwa o Te Ātiawa and served as chairperson for a term.
He spent 32 years with the Picton Historical Society and was president of the Picton Whaling and Heritage Museum from 1991-2014.
During his time with the society he served on the Picton Borough Council Planning committee's Places of Special Interest sub-committee.
In his role at the museum he carried out research for people all around the world looking for information about genealogy and local shipping and whaling activities, and helped record 16 volumes of oral histories of local people.
He has also compiled countless compilations of information about local people, places and events which he has bound and stored at the Picton Museum and Te Ātiawa's office at Waikawa Marina, and also written and self-published a book on the history of the Waikawa School.
Currently he is a trustee and chairman of the Picton Memorial Park Trust Committee, which donates funds to Queen Charlotte College enabling students to attend leadership courses at Outward Bounds and Spirit of Adventure.
---
---