News
Published: 29 November, 2019
https://www.nmit.ac.nz/study/short-courses/cfs322-introduction-to-predator-trapping-methods
It is suitable for people who are at least familiar with trapping and belong (or want to set up) a trapping project, whether that be on your farm or in your community.
It is $154 to attend but you come away with a predator control plan for your new project; people who are already involved in a project have also found it ideal to tweek and upgrade their projects.
Published: 26 November, 2019

Summer Poster 2019 2021 - (270 KB kōnae Adobe Acrobat PDF) »
Published: 15 November, 2019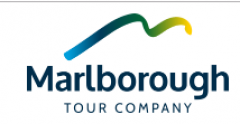 Various Job Opportunities with Marlborough Tour Company, please use the link for further information:
Published: 15 November, 2019

E ngä rangatira katoa,
Please find the latest information, communication and update on the Firearms Buyback Scheme.  We want to ensure that all of our people have been communicated to in regards to the associated processes and procedures.
We would be very grateful if you could pass on the attached information to all of your networks eg: social media, email, radio, word of mouth.
We welcome your feedback leading up to the 21st December, with an emphasis on how we can better fully inform all Maori on the process and procedures associated with the surrender of firearms.
Quick Link with information
https://www.police.govt.nz/advice/firearms-and-safety/firearm-law-changes-prohibited-firearms/collection-events
Published: 15 November, 2019
The Māori Education Trust 2020 Scholarship Programme is now open and offers scholarships to Māori secondary school and tertiary students who meet the respective scholarship's criteria.
The 2020 Secondary Scholarship Programme is made up of the following scholarships:
Year 9
Tī Maru Māori Trust Secondary Boarding Scholarship
Rose Hellaby Scholarship
Year 10 – 11
Māori Education Trust Year 10 and 11 Scholarship
Year 9 – 13
Sister Anne Henry Scholarship
Edward Carlton Holmes Memorial Scholarship
Year 12 – 13
Year 13
VW & LM Rosier Scholarship
Regina Rudland Memorial Scholarship
We would appreciate it if you would circulate the attached flyer to your staff, students, and those within your community who would benefit from a scholarship. 
Applicants can download an application form from our site www.maorieducation.org.nz, or contact us and we will forward copies by email or post.
If you would like more information, please do not hesitate to contact the office on 04 586 7971, text 027 262 8046, or email info@maorieducation.org.nz.