Latest News
Published: 16 August, 2018

Cancer Services Resource Directory that has been developed to assist all those working with and supporting whanau on the Cancer Pathway.  Please refer to this Directory when you need to identify appropriate support.

Cancer Services resource diary - (176 KB Adobe Acrobat PDF file) »
Published: 2 August, 2018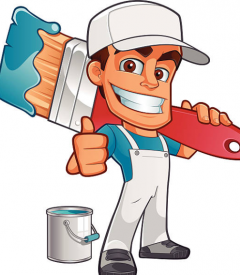 Painting and Maintenance service
Reasonable rates
All negotiable
Painting
Yard Work
Tree Work
Landscaping
Contact: Errol MacDonald on phone 022 1044 779 or email emacz0815@gmail.com
Published: 30 July, 2018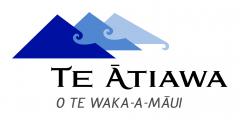 Kia Ora 
Te Ātiawa Trust Office have available moorings to rent. If you have any enquiries, please contact the office on  0800 284 292
Ngā mihi
Te Ātiawa Trust Office
Published: 27 July, 2018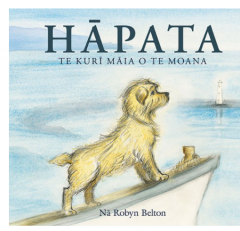 Hāpata te Kurī Māia o te Moana is a true story about a small dog who lived by the sea.  Everybody loved him, but the person who loved him the most was Tim.  One fine day, an excited Hāpataset off on a boat with Tim's father, heading for the Marlborough Sounds.  What no one knew, however, was that the weather would soon turn rough and Hāpata would be thrown into the biggest adventure of his life.
This book has just arrived in our warehouse.  You can buy copies from your local bookstore or directly from our website with free delivery within New Zealand.
I hope you enjoy this book as much as we have.  We have sold over 40,000 copies of the English edition, and I am sure this edition will continue to delight, children, their parents, teachers and librarians for years to come.  It would be great if you circulate the information about Hāpata te Kurī Māia o te Moana    to the members of your trust.
Published: 20 July, 2018
Kia Ora,
Dr. Keri Lawson-Te Aho, Laura O'Connell Rapira and a group of Otago Medical students are conducting research into Māori attitudes towards the justice system using the ActionStation platform, Facebook and other social media and emails. The purpose of this survey is to amplify or raise the voices of whānau Māori in this kaupapa.
As a part of this we have launched a nationwide survey to help us understand Māori attitudes and Māori voices in this kaupapa.
The end result will be a report that Laura O'Connell Rapira founder of ActionStation will use to advocate for change.
Here's what we all know:
The issue of incarceration disproportionately affects Māori. The views and voices of all iwi and hāpu across the motu should take prominence in deciding what should be done about it.
To help us if you can spread this survey to as many people as possible we would be extremely grateful. It only takes around 10 minutes to complete.
If you know of anyone else we can contact to try and get more people involved please let us know.
https://actionstation.typeform.com/to/a8tZD5 
Ngā Mihi,
Timothy Colson, 4th year Medical Student
University of Otago
colti774@student.otago.ac.nz 
Project Supervisors:
Dr Keri Lawson-Te Aho, Lecturer and Social Justice Advocate 
(Ngāti Kahungunu ki te Wairoa; Ngāi Tāhu; Ngāi Tūhoe, Rongowhakaata; Ngāti Porou, Ngāti Manawa)
Laura O'Conell Rapira: Director of Action Station 
(Ngāpuhi, Te Ātiawa, Te Rarawa, Te Arawa)