Latest News
Published: 18 July, 2019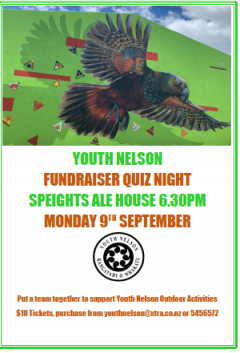 Quiz night2. 1 - (217 KB Adobe Acrobat PDF file) »
Published: 18 July, 2019
Welcome to Employment New Zealand's newsletter, giving you the latest information on employee and employer rights and obligations.

You are receiving this newsletter because your email address is listed as available to the public via the Companies Office. If you consider this newsletter not relevant, please unsubscribe at the bottom of this newsletter.
From 1 July 2019, the maximum weekly rate of parental leave payments has increased from $564.38 per week to $585.80 per week before tax. The minimum rate for self-employed persons increases to $177.00 per week, which is equal to 10 hours of adult the minimum wage.
Government-funded paid parental leave is intended to support expectant and new parents during some of the first months of their babies' lives.
Each year, the parental leave payment is adjusted to reflect the rise in the average wage.
Paid parental leave is currently 22 weeks and will increase to 26 weeks from 1 July 2020.

Amount of parental leave payment
Published: 18 July, 2019
Diploma in Business
Leadership Management
Enhance the leadership and management skills of managers and leaders to achieve their organisation's strategic objectives.

This leadership and management programme is for leaders and managers with direct reports and strategic management responsibilities.

The programme has been developed specifically for those working in the health, mental health, aged support, disability, social services, youth work, cleaning and urban pest management sectors and will recognise current knowledge and skills that are required to contribute to the achievement of an organisation's strategic objectives.

This programme leads to the New Zealand Diploma in Business (Level 6) Leadership and Management.
The programme was developed in consultation with the sectors that Careerforce supports and reflects the skills, knowledge and competencies that the sector identified in addition to the core outcomes from the qualification



A4 Promotional Flyer for L5 Health and Wellbeing Qual - (1.4 MB Adobe Acrobat PDF file) »

A4 Promotional Flyer for L5L6 Business Qual - (1.5 MB Adobe Acrobat PDF file) »

SCREEN Business Level 6 Programme Guide - (2.6 MB Adobe Acrobat PDF file) »