Latest News
Published: 28 May, 2020
MSD support for people who've lost their jobs due to COVID-19
I want to let you know that this morning the Government has announced more MSD support for people who've lost their jobs because of the impacts of COVID-19.
The COVID-19 Income Relief Payment will help to ease pressure on people and families under stress from COVID-19 job losses.
In ordinary times, we'd expect many people to quickly find other work or manage their costs without extra support. However with COVID-19, many will be under pressure to find other work quickly and meet their basic costs.
For us, it means we can do more to help New Zealanders with the disruption of COVID-19 – some of whom have never needed our support before.
People can apply online for the Income Relief Payment from 8 June.
It offers support for up to 12 weeks to soften the shock and minimise disruption from sudden unemployment, giving people time to look for other work and adjust their living costs.
At a very high level, it's for people who:
have lost their job from 1 March to 30 October because of COVID-19, and
had been working at least 15 hours a week for 12 weeks before they lost their job
don't have a partner earning more than $2,000 a week before tax
meet other eligibly criteria.
The Work and Income website has more detailed information to help people understand who can get the payment, and what they can get.
Online applications go live from 8 June. People should apply online through MyMSD – that includes both new and existing clients.
Published: 28 May, 2020
Te Uru Rākau is very pleased to announce that applications for Ngā Karahipi Uru Rākau – Forestry Scholarships open on 1 June 2020, for study beginning in the 2021 academic year.
Eight scholarships are available encouraging Māori and women to study the following degrees at University of Canterbury:
Bachelor of Forestry Science or
Bachelor of Engineering (Hons) with a major in Forest Engineering
These scholarships allow Māori and women to study and start careers in the forestry sector, making New Zealand's forestry workforce more diverse.
To promote the scholarships via the following:
10-15 brochures on front desk at your regional office
Any additional brochures as required by regional staff etc. who are regularly in touch with potential applicants via iwi etc. (digital and/or hard copy).
Contact Hayley for further information
Please don't hesitate to contact me via email or phone (027 247 6881) if you have any questions or require more information.
Published: 26 May, 2020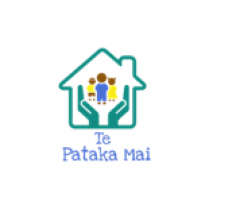 Tēnā koutou katoa,
Volunteering Opportunity:
Te Pātaka Mai are currently recruiting volunteers to assist with various work, specifically assisting with cutting firewood and delivering to local whānau in Marlborough.
If you are interested and want to support this kaupapa.
Please contact Joshua Joseph, on the details below:
Joshua Joseph
022 183 8646 I manaakiaiwi@gmail.com
Published: 11 May, 2020
MANAGER
Family Start is a child centred, intensive home visiting programme that focuses on improving children's health, learning and relationships, family/whanau circumstances, environment and safety. The programme funded through an Oranga Tamariki contract supports families/whanau who struggle with challenges or problems that put health, education and social outcomes for their children at risk.
We are seeking a Manager based at our Nelson Office to lead our Family Start service in Nelson, Tasman and Marlborough.
This position requires a person with strong leadership skills, capable to manage and deliver a proven effective early intervention service that helps children achieve their potential.
To be successful in this position, you will need to have:
• A commitment to the principles of te Tiriti o Waitangi
• Proven successful experience in managing and achieving excellence in service delivery operations within a social work service or comparable organisation.
• Proven practical experience in creating a working environment that supports an effective team.
• Effective verbal and written interpersonal skills with a positive approach to leading change.
• Demonstrated ability to build, strengthen and maintain inter sectorial collaboration and stakeholder relationships.
• General management experience in strategic/annual planning, financial management, resource allocation and human relations.
• A passion for improving health and social outcomes for tamariki, maori and whanau.
A relevant tertiary qualification is desirable.
For an application form and position description contact the Nelson Office:
Phone: (03) 5470940, fax (03) 548 0418,
Email: reception@familystartnelson.co.nz.
Applications close Monday 18th May 2020 at 5pm.
Manager Advert 2020 - (228 KB Word document) »
Published: 17 April, 2020

Saving and Budgeting - (123 KB Adobe Acrobat PDF file) »