Latest News
Published: 9 July, 2019

Tuia/Tōtaranui 250 this November 21st-26th 2019

Te Ātiawa nō runga i te Rāngi, Te Ātiawa nō runga i te Tauihu o Te Waka a Māui

This Sunday 14th July 2019 and 21st July 2019 - 10:30am to 12noon at the Training Rooms at Waikawa Marae.
There will be an opportunity for Te Ātiawa Trust registered Iwi members to participate in this prestigious and historical event Tōtaranui 250 a Celebration of 250 years of navigating the seas utilising the environment.
The pōwhiri is happening at Meretoto (Ships Cove) Thursday, 21st November.
There will be a community welcome on the Picton Foreshore Friday 22nd with a market day on the foreshore selling goods and food etc.
Saturday there will be a stage in place for a series of acts with the highlight being a live band with a spectacular light show to give the feel of a blending of two cultures.
There will be a mountain of activities one could be part of during this 6 day event.
There is an opportunity to participate in the haka pōwhiri, Kaiwero and Waka tāngata, however this is a shared role with other Iwi who will also be wanting to participate.
Numbers are very limited and only the most committed to practices will take part in the pōwhiri. In the event that numbers are to large there will be a selection process.
Due to number restrictions (Health and Safety) there is limited people numbers who can attend the pōwhiri at Meretoto (Ships Cove).
This has impacted on all Iwi and Dignitaries of the day. However not to leave everyone out we are asking for interest by kaumātua who would like to attend the Pōwhiri.

If you would like to know further details about being involved please call the Te Ātiawa office and ask for Amai.

Amai Thompson
Pou Tīkanga/Cultural Manager
03-573 5170 / 021 028 76507 / 0800 284 292
cm@teatiawatrust.co.nz



TeATiawaForm - (188 KB Adobe Acrobat PDF file) »
Published: 8 July, 2019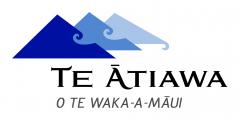 Position Description – Group Financial Officer
Position:

Group Financial Officer [GFO]

Reporting to:

CEO

Direct Reports:

Ultimately 2 at present 1

 

 

Relationships with:

CEO, Trust Boards, Operational Divisional Heads, Trust employees.

Purpose:

The GFO will ensure the integrity and efficiency of all financial functions within the Trusts and the LLP, leading the financial and risk management as well as supporting the Trust businesses in evaluating, advising on, developing and executing new business opportunities.

The role will support the CEO, Trust Boards, Trading Divisions and Advisory Committees by producing robust commercial analysis for all aspects of investment opportunities. 
Financial Accounting, Annual Plans, Forecasting and Budgets:
Responsible for ensuring the integrity, accuracy and efficiency of the Trust's accounting function by:
Effective development and management of Office Manager to undertake the day-to-day operation of debtors & creditors;
Ensuring GL integrity;
Establishing effective and accurate financial reporting and management reporting systems;
Providing the CEO with reporting commentary on all aspects of the Trusts' finances;
Providing and managing an efficient system for budgeting and forecasting;
Developing and implementing an effective and timely auditing system;
Ensure all legal accounting requirements are met;
Analysis of cost structures, profitability, working capital and CAPEX;
Ensure the Trusts' tax obligations are managed effectively;
Ensure integrity of audit process and also manage this process;
Ensure all statutory financial obligations and reporting are met for both Trusts and all entities within the Group.
Business Systems Improvement:
Assist the Trusts and the LLP businesses to achieve efficient business planning, revenue management and administrative support by:
Conducting a GAP assessment on the Trusts' and LLP businesses systems and processes being mindful of the overall strategic direction of the Trusts;
Report any risks to the CEO with recommendations on course of action;
Recommend a strategy to strengthen the Trusts' business systems;
Implement agreed business systems improvements within agreed timeframes and budgets. 
Commercial Advice:
Responsible for supporting the Trust Boards, LLP businesses, and Advisory Committees in all aspects of commercial analysis by:  
Undertaking in depth analysis on investment opportunities;
Providing analysis and reports for a range of asset activities including asset returns;
Preparing financial modelling;
Providing sound commercial advice and support services to the Trusts or LPP that include a range of commercial and financial tasks;
Proactively providing analytics, insights, advice and recommendations for interventions as required;
Providing context and insight around performance and expectations to support commercial decision-making;
Providing challenge and assurance of performance delivery by capturing opportunities, risks, mitigation and interventions;
Execute new business opportunities as required.
CEO Relationship:
Responsible for active, positive, and engaged participation with the CEO. 
Actively contribute during the strategic and annual planning sessions;
Actively contribute to problem solving across the organisation, and celebrate successes;
Proactively work with Chair, Trust Members, and Te Ātiawa employees by sharing information and encouraging constructive dialogue.
Ensure the CEO is always kept up-to-date with any emerging issues that have the potential to negatively impact the organisation and provide options for solutions for the CEO and Trust Boards to consider.
Person Specification:
Accountant/Finance degree(s)
CA qualified
Track record of delivering results and extensive commercial experience
Track record of creating strong and lasting stakeholder relationships with the ability to manage uncertainty while still applying commercial and business acumen
Excellent written and oral communications
Articulate and confident
Advanced Modelling and Analytical abilities
Advanced IT Skills
It would be preferable that the applicant is of Te Ātiawa O Te Waka-A- Māui toto and tikanga.

Te Atiawa o Te Waka a Maui Trust 2 - (147 KB Adobe Acrobat PDF file) »
Published: 27 June, 2019
Published: 20 June, 2019

Kaimoana Mgmt Plan Final 20 December 2017 - (559 KB Adobe Acrobat PDF file) »